EGlude Attitude ORLY Turbo H22 FTW (56K go do some laundry)
---
So it's been a bit since I posted here, and I figured I've got enough parts to start my build up thread so here it is.
The Victim:
The engine bay picture is recent...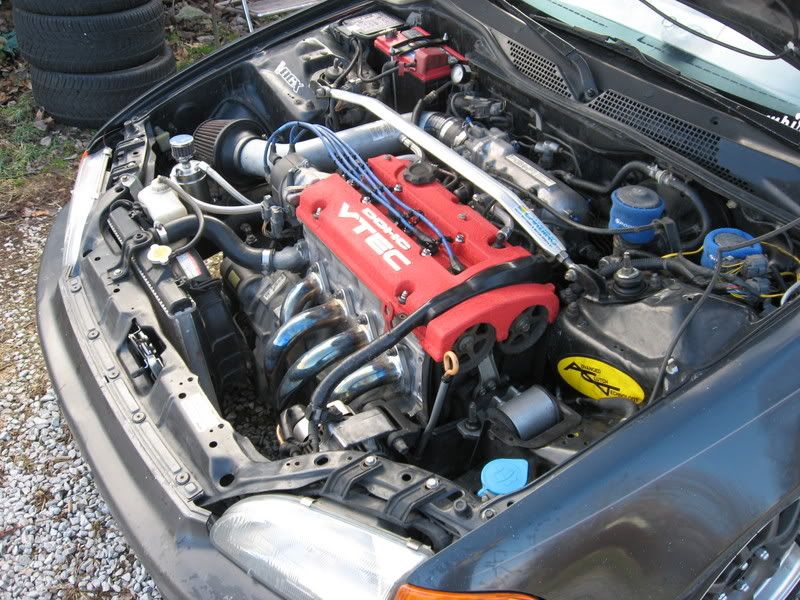 This is a picture from last summer...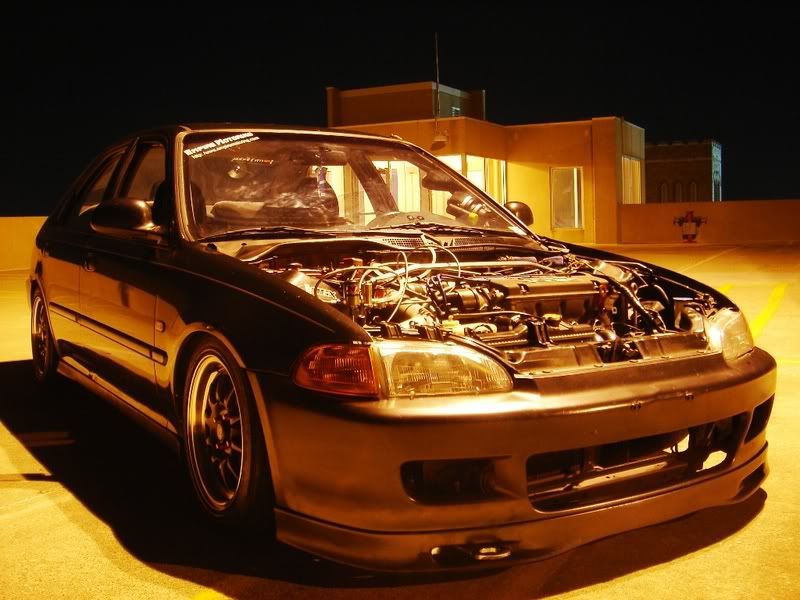 Parts Accquired:
PeakBoost H22 Ver.1 Turbo Manifold
Front Mount Intercooler 12" x 26" x 3"
3" 90 degree V-Band Clamp style downpipe elbow
Autometer Pyrometer Gauge
Autometer Boost Gauge w/ steel mount cup
Autometer Oil Pressure Gauge w/ steel mount cup
DSM blue-top 450cc Injectors
Tuner Toys Dual Oil Feed Fitting
P28 Honda ECU
Walbro 255LPH Hi-Pressure Fuel Pump w/ Installation Kit
Tial .4 bar (5.80 psi) 38mm External Wastegate #16320
Honda OEM:
-Timing Belt
-Water Pump
-Balancer Belt
-Oil Pan Gasket
-Valve Cover Gasket
-Cam Seal Plug
-Oil Cooler O-ring
-Ignition Rotor
-Exhaust Manifold Gasket
-H23 Manual Timing/Balancer Belt Conversion
-Fuel Filter Assembly w/ crush washers
EARL'S Fittings to Build Fuel Line:
-EAR-800106ERL
-EAR-812006ERL
-EAR-981506ERL
-EAR-991001ERL
-EAR-991945ERL
-SUM-G1001
DIY 92-95 Civic FMIC piping kit
HTS 3 ply boost couplers:
-1 x 2" to 2.5" reducer couplers
-2 x 2.5" straight couplers
-3 x 2.5" to 3" reducer couplers
EARL'S fittings -10AN stainless oill return kit
Aeromotive Adjustable FPR P/N 13109
EARL's fittings to install FPR-
EAR-581406ERL: -6AN Plugs
EAR-915106ERL -6AN Female Swivel Coupler
EAR-981506ERL: Male Union -6AN Coupler
15627: -6AN to 7mm Return Line fitting
EAR-809106ERL - 90 degree hose end
EAR-804606ERL - 45 degree hose end
SUM-230603 - 3 ft. of -6AN steel braided fuel line
TiAL 50mm blow-off valve w/ steel flange - $214.25 shipped
Precision T3/TO4E .50 trim .63 A/R Turbocharger - $580
4-bolt downpipe flange - $20
wastegate dumptube flange - $25
3" U-J bend piping
1.5" U-J bend piping
Vibirant V-band flanges and clamp
T3 footprint gasket
Dumptube gasket
AEM UEGO Wideband
Earl's fittings to build oil feed lines.
TurboXS Manual Boost Controller
On order effective today:
MSD Boost Master Digital Timing Retard - $201.00
Next parts to be ordered:
TiAL .3 Bar Wastegate Spring
Parts Still Needed for Dyno tuning:
SVE 3 Bar Map Sensor Unit - $61.00
Hondata S300 Engine Management - $600.00
..and now with the pictures...
This is the turbo I'm buying, test fitted to the manifold..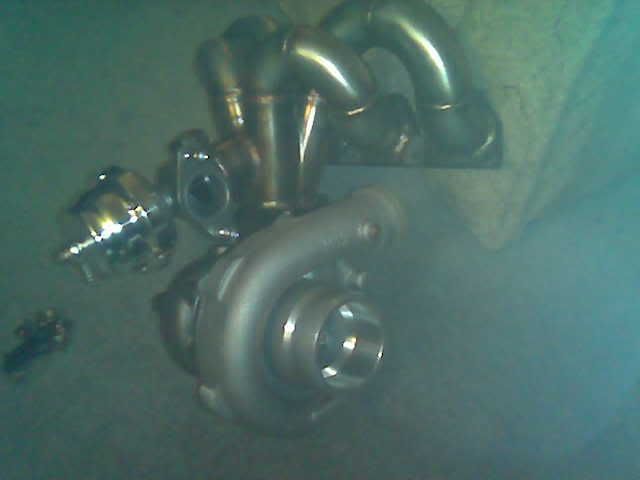 There's always gotta be a few crappy camera phone pics..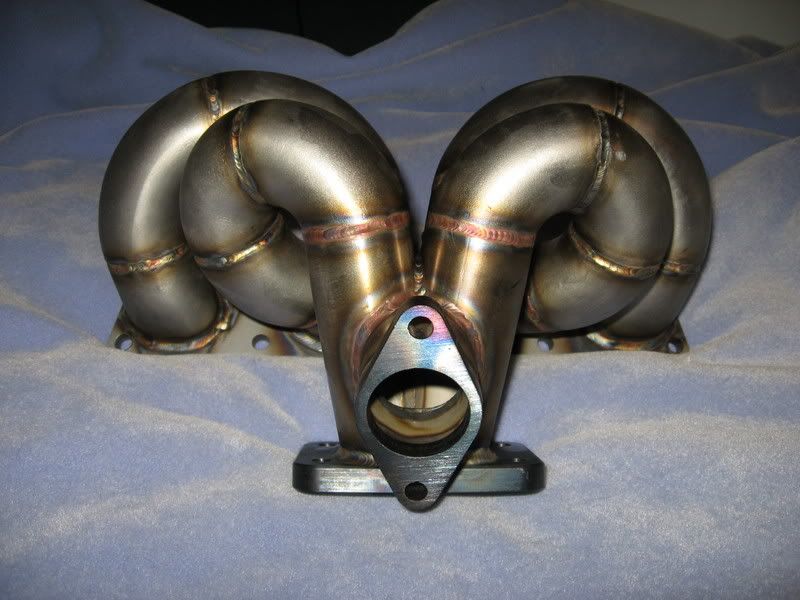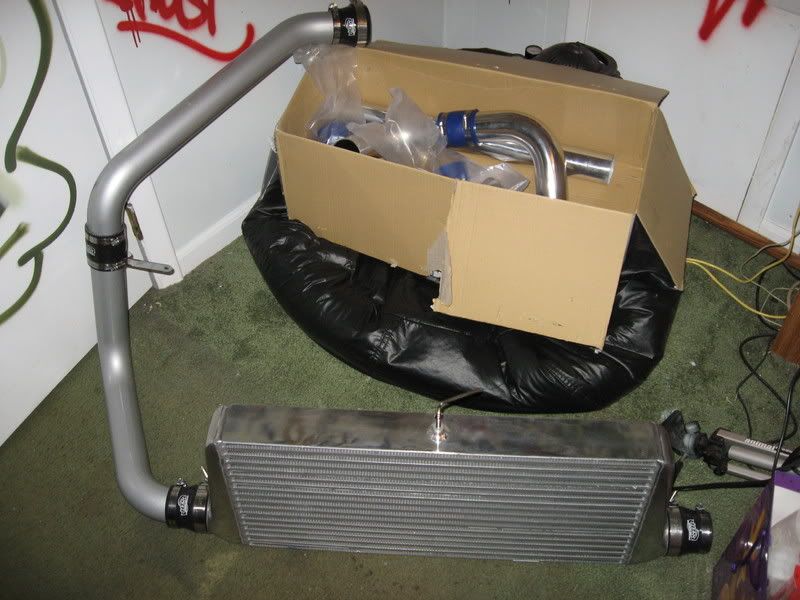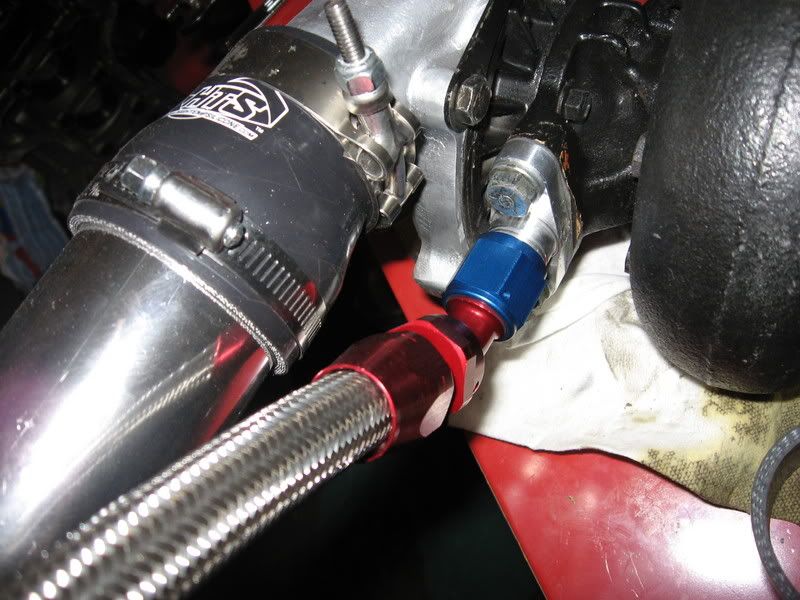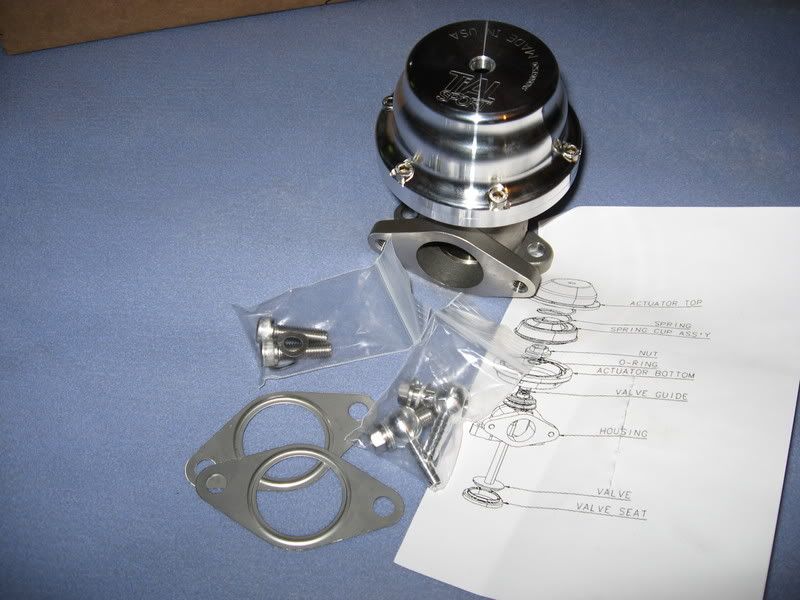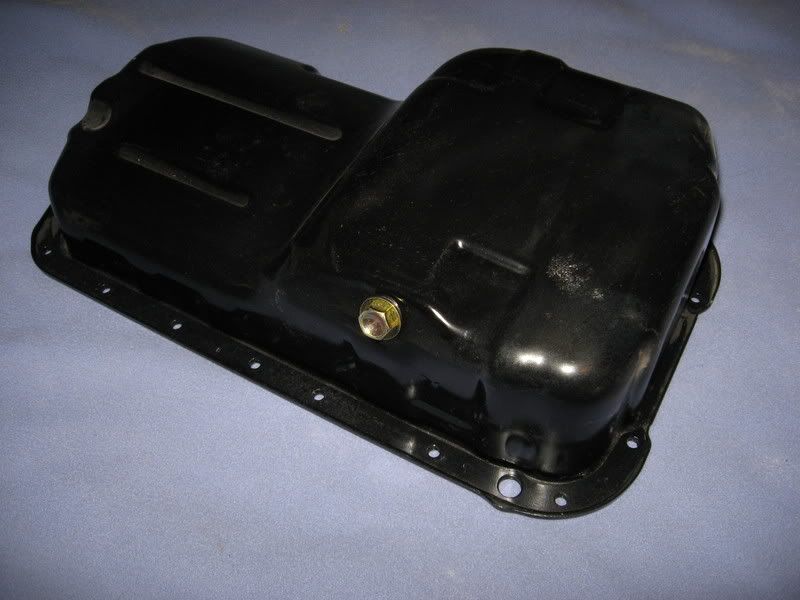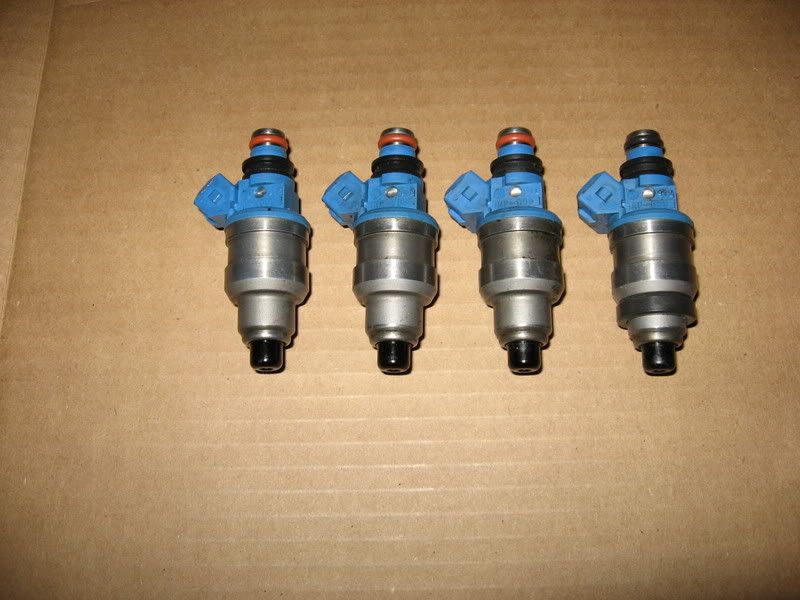 I'll be updating as fast I have parts coming to me. Keep in mind I've been trying to gather parts since September of last year. This could be the slowest build-up in ClubCivic history.