tie rod falling off?
---
Ok heres the deal. Back on dec29 I put new tie rods, springs, and new tires on my teg. That same day I took it to goodyear to get it aligned. Well a couple of days ago I started to hear a clicking noise when I hit bumps and when I turned the steering wheel. Tonight I got home from work and pulled the teg out so I could take it tomorrow ( snow and ice today) and the clicking was real f***in loud. So I jack the car up and remove the wheel in freezing tempratures in the snow to find this.
Which caused my tire to look like this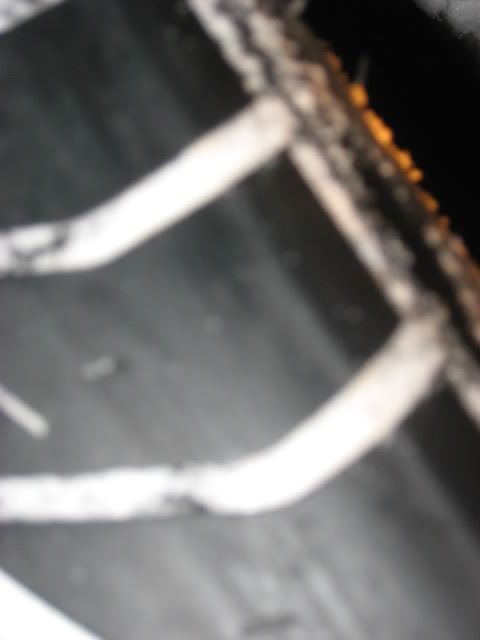 If you look closely you can see the groove in the tire. So yeah I'm pissed.
I plan on calling goodyear tomorrow to see what they want to do about this. Anybody have any advise as to what I should request? I'm not looking to take them to court just yet. I just want the problem fixed and my tire replaced.
__________________
[
Quote:
Originally Posted by
Destroy
The next useless thread you post I'm gonna pm you a pic of my hairy asshole.
Quote:
Originally posted by ej8arm lol im tellin you people just get dumer by the day!!!!