3000km Australian Road Trip in our gen 1 CR-V
---
We have just completed a 3000km road trip in our gen 1 CR-V, leaving from Brisbane QLD with a stopover at Coffs Harbor NSW, then on to Sydney NSW, continuing onto Canberra ACT, then back to Sydney, then to Port Macquarie NSW, and finally back to Brisbane.
Our CR-V performed flawlessly and ran extremely well during the entire journey. I could not have expected more from it.
Anyway here is a very small selection from the trip of some famous landmarks in Australia.
The Big Banana - Coffs Harbor
Bondi Beach, Sydney
Opera House & Harbor Bridge
Black Mountain Tower, Canberra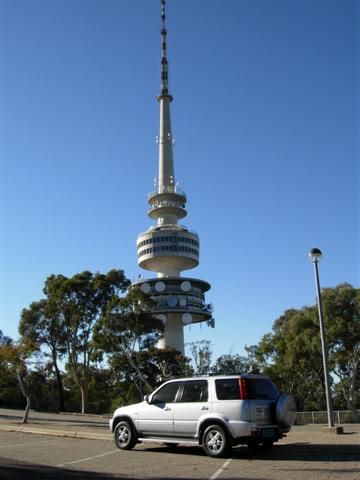 Parliament House, Canberra (Australia's version of the White House)
Canberra Deep Space Communication Complex
From a slow moving semi
Around Little Bay, Sydney