1992 civic F/S clean title/runs great and CHEAP!!
---
well the hatch is up for sale...again
i figured since i am currently not driving,and need money for tickets that ill just get rid of her.
here is all the info on it
car:
1992 honda civic cx
190xxx miles on body
Interior:
OEM clock
gsr armrest(not perfect fitment)
amber climate control
clean seats,no tears or holes
Autometer tach
sony cdx headunit(new)
alpine Type-S dor speakers
(wired up/ready for subs/amp)
engine:
1998 integra B18B1
87xxx miles
OBD-II convereted/running a OBD-I P28 ECU(ready for vtec)
tenzo R intake
Tsudo 4-1(1pc)header(not installed)
2.25" exhaust straight back(gutted cat)
"skunk2"(replica) exhaust
Transmission:
1998-1999 integra GSR/S80
80xxx miles
F1 racing stage-2 clutch
Suspension:
Wicked racing adj camber kits
no-name adj coilovers OR neuspeed lowering springs
tenzo R strut bar
GSR shocks
bads:
bondo is craking on some spots on the right side only
left feneder is a lil bad(have a newer fender in GREAT condition ill throw in)
hood/top clear coat is beggining to peel(have a extra hood)
climate control surround is broken in one area
goods:
ran a 14 at IFO with a full gas tank,stock rusty header,bald ass tires,on 90 octane
has waay more potential
got a new dizzy
new battery
new plug wires
new oil change
new-ish tires on steelies(kumho solus)
cupholder..that actually works
shaved tailgate is gone
im sure im missing some stuff so ill update if i remember
want to get around 2700...OBO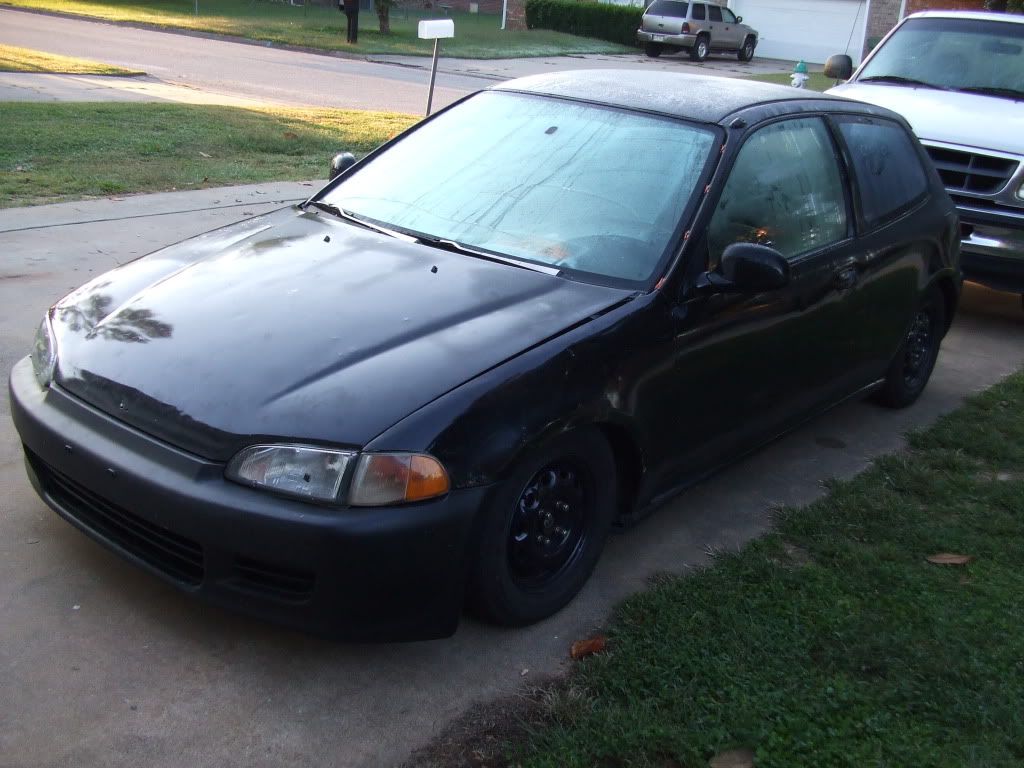 sorry for the crappy pics
will take more daytime ones after some cleaning up...
__________________
私はjdmである

INTERFIRE subs and amp are for sale also...
also stock D15 headers for sale,ractive racing carbon fiber exhaust.stock eg airbox.