Oil leak (pictures)
---
Hey guys,
I think my rear main seal is leaking.
There is oil and grime on the underside of my engine and seems to originate from where the transmission is bolted to the block.
Topside, it's all over the top of the transmission. I recently degreased the whole area and discovered a few days later that there seems to be oil coming from somewhere in and underneath the distributer somewhere.
I also recently changed the distributor o-ring (but did not reapply any RTV sealant to the valve cover gasket this time; there was sealant on there prior yet the leak was still present.)
I am also fairly certain that the VTEC solenoid is not leaking either; there doesn't appear to be any grime or oil around that area (one of the few clean places on my engine, ironically.)
The other day I pulled off my starter to look at my flywheel and noticed that it was pretty damn grimy in there, too.
So has anybody seen this type of leak and fixed or dealt with it before? Is it more likely that:
1. My rear main seal is leaking
2. My o-ring was leaking, and after changing it, my lack of RTV sealant on the valve cover actually continued the leak
3. my head gasket is leaking
4. something else I haven't considered.
I would appreciate any solid advice that you might have. Here's some pics of the trouble area:
]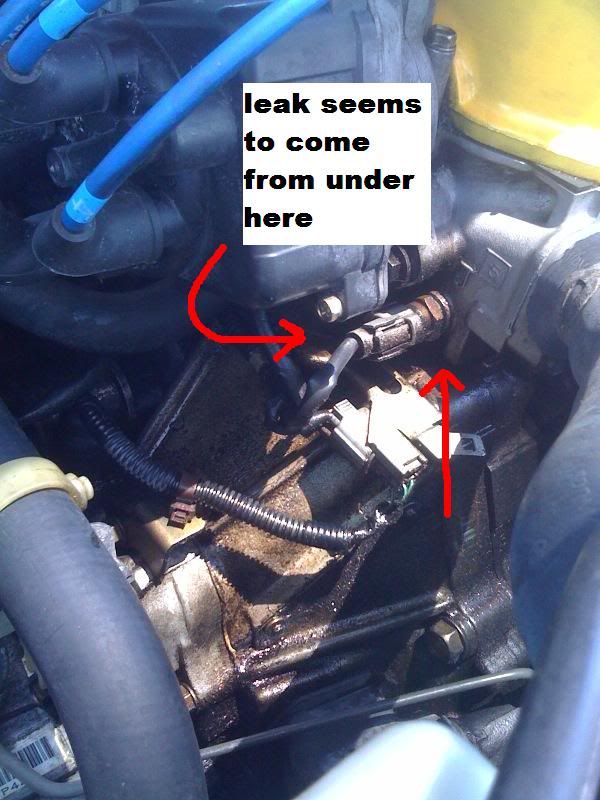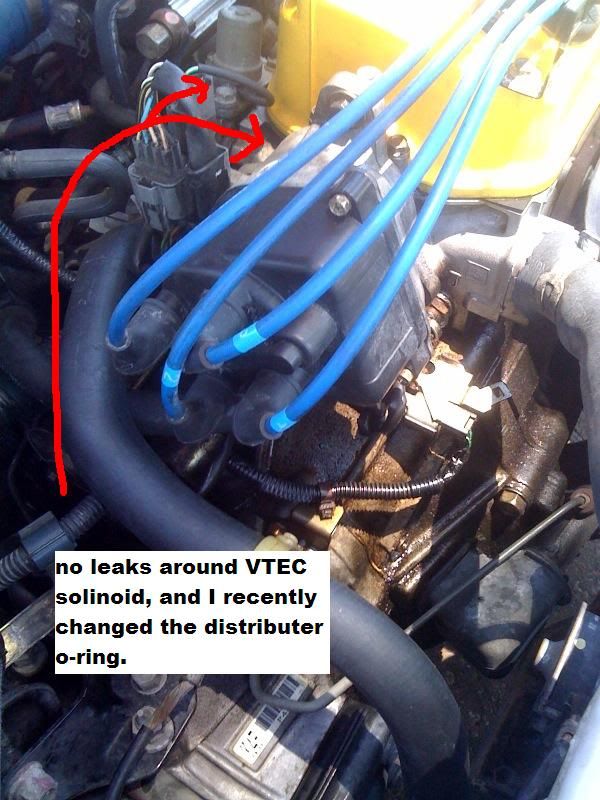 __________________
(by UltraMagneticAL)
"now i'm not a mechanical or manufacturing engineer..."
(reply by under8seconds)
"Yeah, well I am."
Bluring the line between
hobbyist
and
enthusiast
since 2001.
My
MOSTLY STOCK NITROUS-POWERED EJ8 M/T SLEEPER BUILD/REPAIR THREAD
, for your pleasure and enjoyment. It's fun. I promise.
---
Last edited by VSP; 04-27-2010 at

05:20 PM

. Reason: I can't spell "distributor" to save my life.