Help. Transmission Mount Hole on Chassis is stripped.
---
Okay long story short, I just bought a EK hatch w a d16y7
So I was wondering why my shifting was rough and felt like my motor was moving going from neutral to first.
I bought all new polyurethane mounts, while having them installed i then noticed that one of my motor mount bolt hole is stripped. (it is one of the 3 bolts that holds the transmission mount to the chassis.
that explains the rough shifting.
heres a picture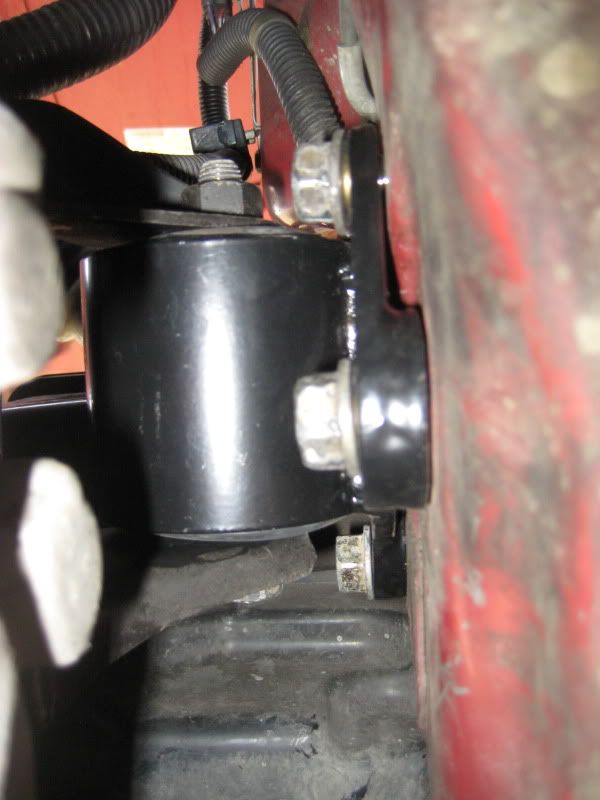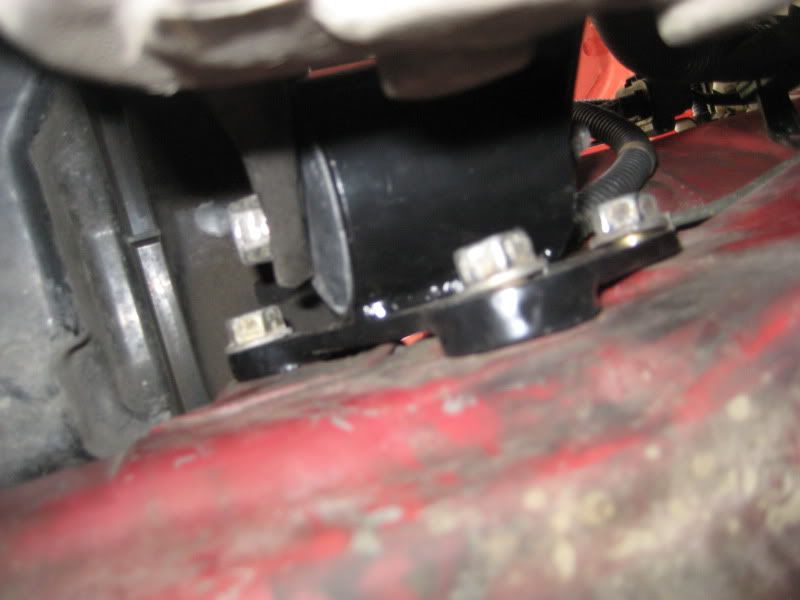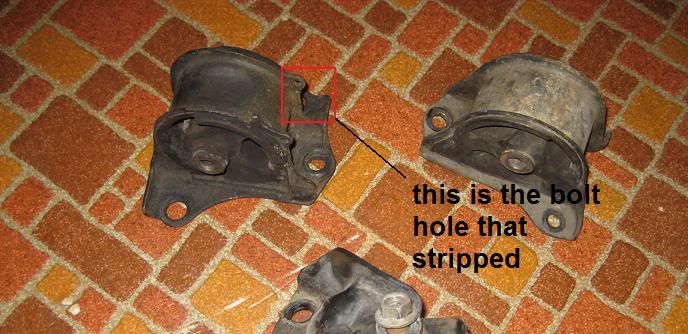 it looks like the bolt is in there at a certain angle because its tight in one side and not in the other.
I tried tightening it and thats as far as it would go.
Is there any thing I can do about this?
This really ruined my day discovering this.
any suggestions or help would be greatly appreciated.