Just purchased a 00 EJ6 with a B18C/Y80 swap for $2500 off a friend...a steal if you ask me. Anyway it needs some minor work to become bearable to drive, in other words de-ricing. Just shooting for a clean daily driver while the 93 Prelude takes the track abuse...and yes, Sonic Blue Pearl is a Ford color haha. Think Electron Blue but a little darker...
How it started the day I picked it up...chicken wire bumper mesh...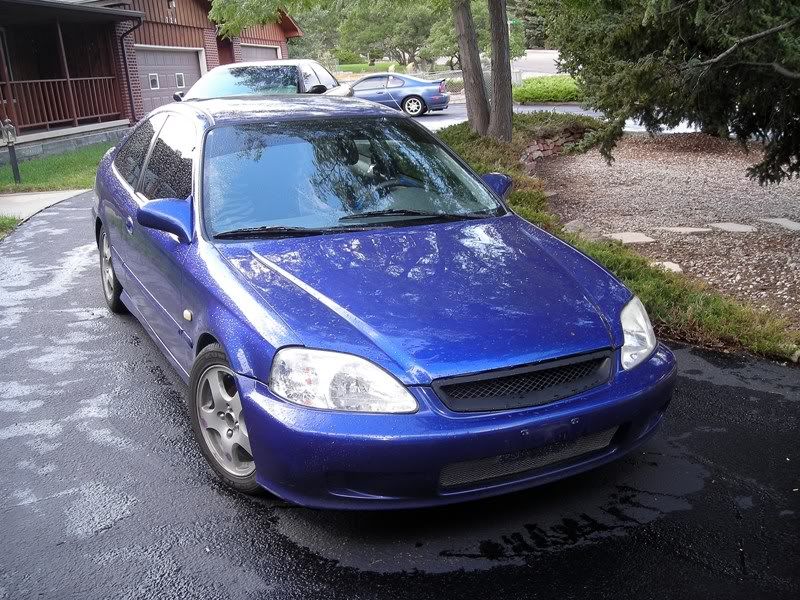 IS300/Altezza rear end??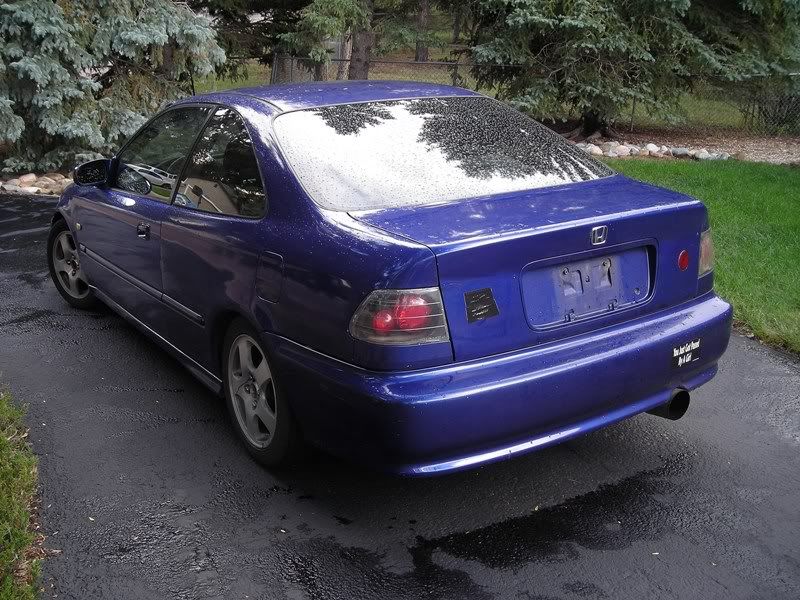 VatoZone special interior...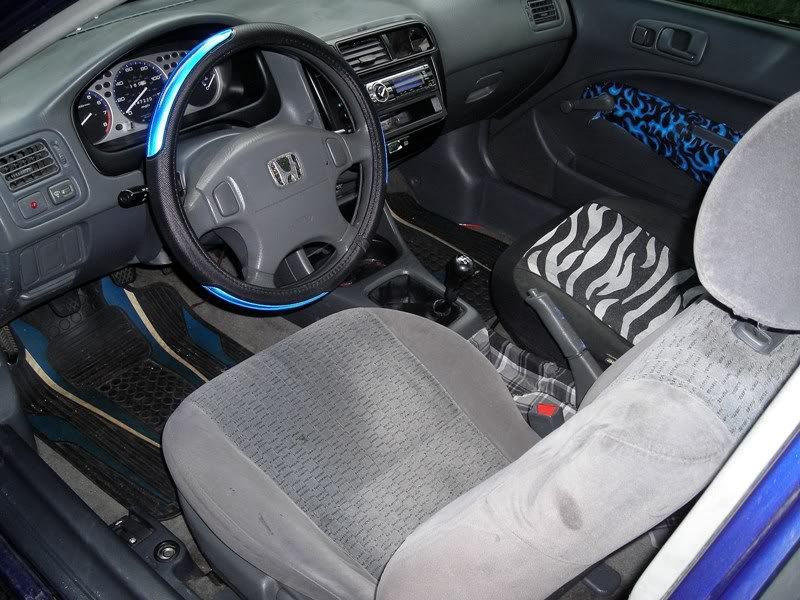 Should of kept that bumper sticker eh? Gigantic GReddy Evo 3 inch cat back...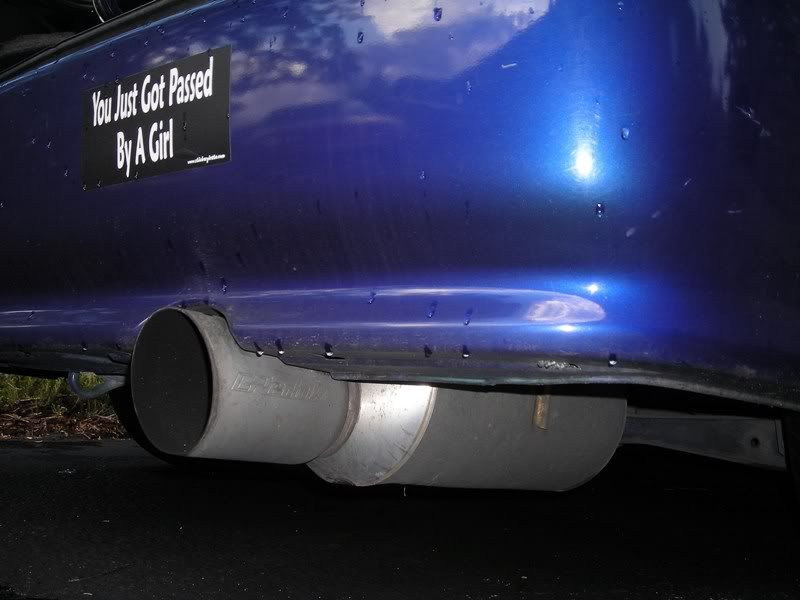 Filthy bay being degreased currently...