10sec dd or BUST
Registered VIP
5+ Year Member
10+ Year Member
I had a set of old ricer fenders laying around and decided i needed to freshen up on my painting skills. Here is what i used and how i went about it:
Sand paper: 320, 800, 1000 grit
Rust-oleum Primer
Rust-oleum Jet Black Paint (actual auto paint, not spray can)
Dupli-color Clear Coat
Rust-oleum Tac Cloths
I first sanded down the fiberglass fenders with 320 grit to knock down the small imperfections in the glass. i then wiped down both fenders with a wet lint free terry cloth and primered them (2 Coats)
Once dry, I sanded over the primer with 800 grit very lightly cause i wanted a smooth surface but didn't want to remove any primer. I then cleaned then with the tac cloths.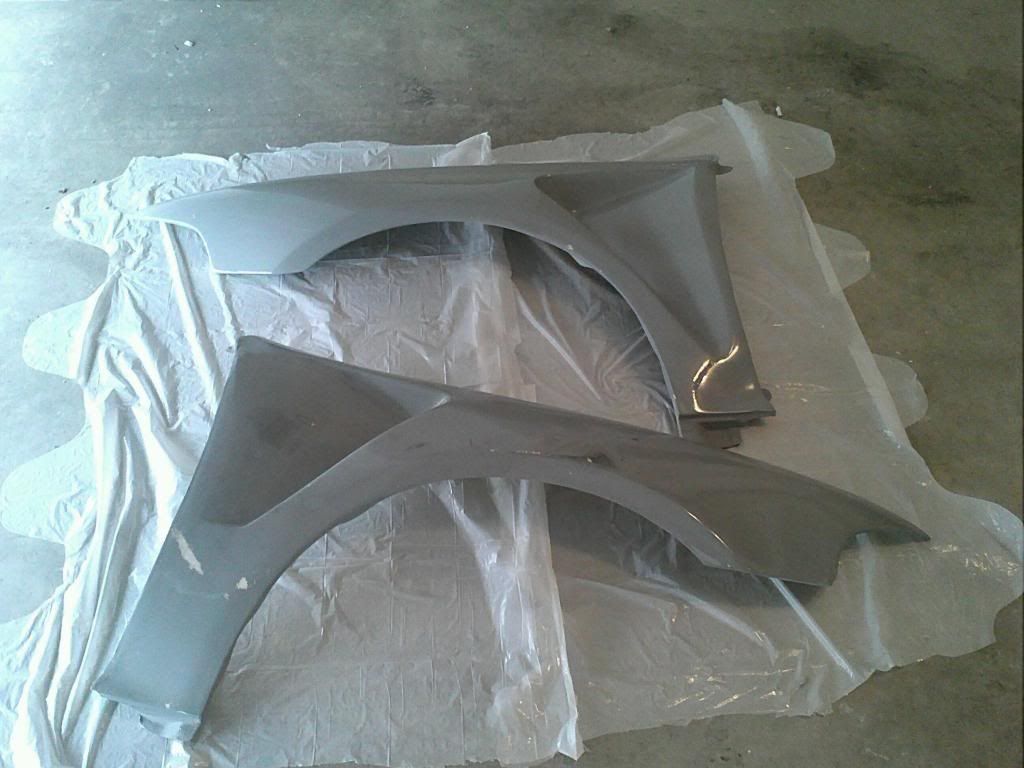 Using my Air compressor and HVLP Spray Gun set to 40psi gun pressure, i laid down 3 coats of jet black on each fender.
Once dry i then wet sanded both fenders with 1000 grit and put 2 coats of clear on them. the dupli-color clear was spray can cause i had it laying around