gt CasaNova
Registered VIP
So I have put up few pics in the noob forum but I decided I would put more of my progress here.
When I got her back in 2007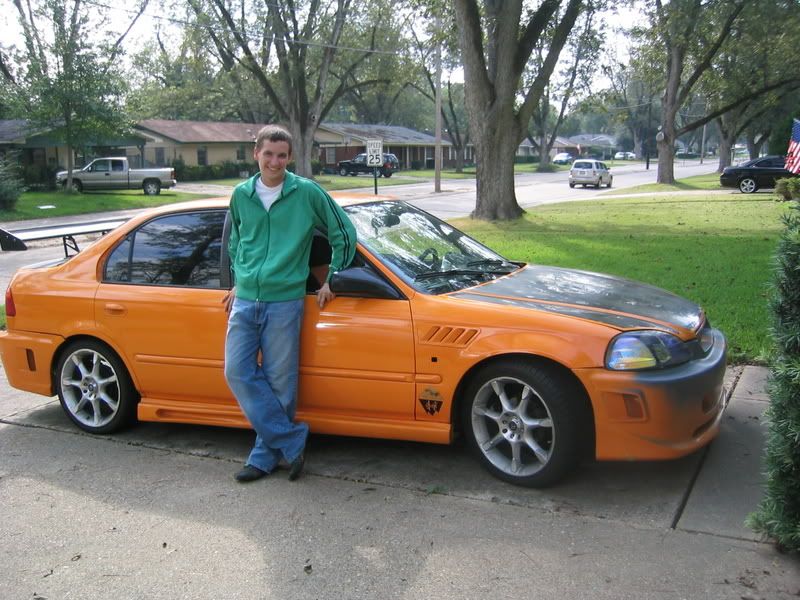 I did minor things back then to her got rid of the wing got custom 2.5" exhaust already came with aftermarket header and upgraded the stero which their wasn't one any how and I rode around in her my nice pumpkin.
In 2009 I was hit in a car wreck on the driver side which ended up putting a slow down on me driving my car. Well in may of 09 I left to go overseas left my "friend" 2g to start buying parts. Needless to say he screwed me over and only bought bout 600 worth of parts and I decided to buy parts my self while I was overseas.
When I came back this is how it looked
Update
Okay the future buy list in somewhat order
1. 3" exhaust
2. Traction bar
3. New front bumper
4. New hood
5. Tune/ valve cover venting and custom catch can.
6. Fenders.
7. Paint.
8.
http://www.go-autoworks-store.com/gosdseco.html
catch can
Will be more added but probably wont happen till after all these things are done.