Well its kinda early to post this considering im gonna start my build in Sept, but I figured what better way to introduce myself than this post. I had an 04' DC5 but being that im getting out of the army when I come back from Iraq I might not have a job right away, so I didnt want a car payment. I would have prolly just paid the car off by the time I got out, but that didnt sit easy with me so I decided to cut my losses. The car wasnt gonna get any faster than it was and who knows when I would have had the money to pay for more mods. I started researching K swaps and set my mind on doing it, I got an EK and the rest is soon to come.
99' Civic HB DX
B18C1 w/B16 Tranny
DC Header
No Intake
Unknown Exhaust
Mugen Front Lip
Type R Headlights
Type R Rear Lip
Carbon Fiber Duckbill
GSR Blades
GSR Guage Cluster
GSR Seats (Front & Rear)
GSR Steering Wheel
GSR Shift Knob
Type R Shift Boot
Stuff I have
GSR X-member
GSR Steering Rack
GSR LCA's
GSR Brake Booster & MC
GSR Rear Trail Arm Assembly
SI Proportioning Valve
Ion Headlights
06' SI Shift Knob
Civic VTi-S Rear Lip (waiting still in japan)
Power Rev Racing K20 Intake Manifold Gasket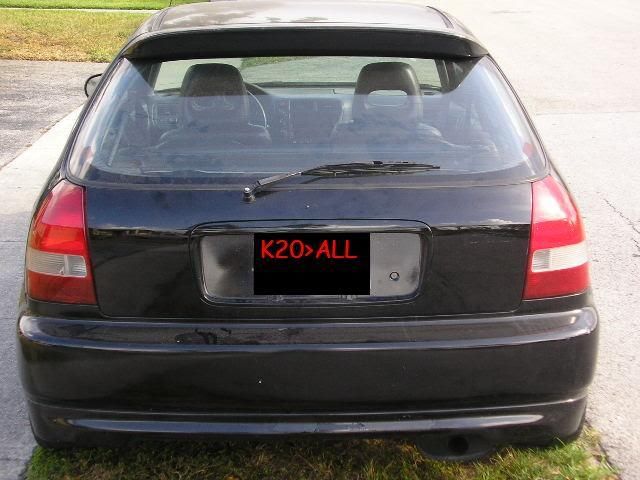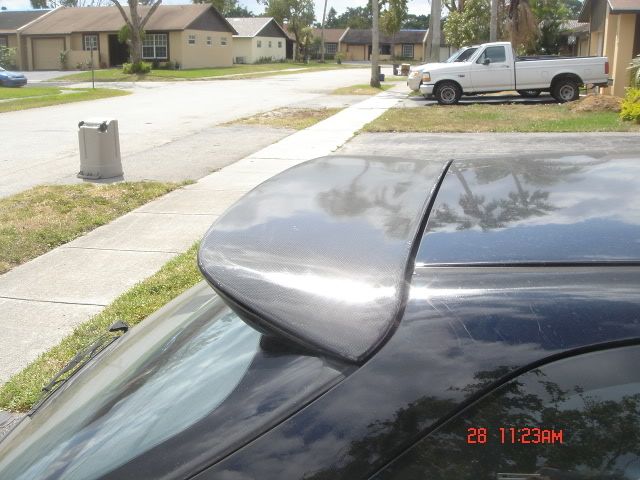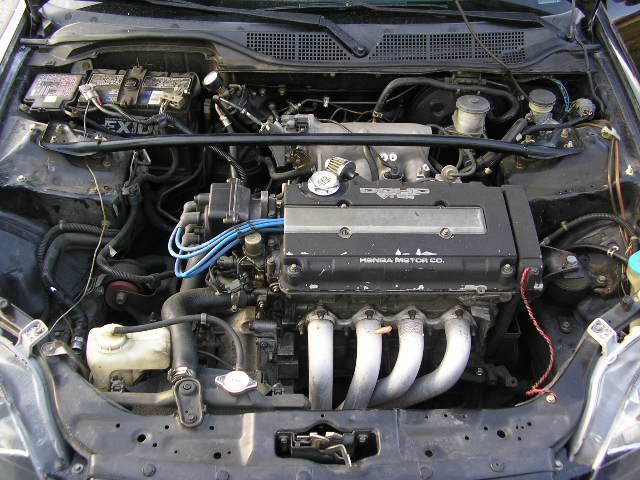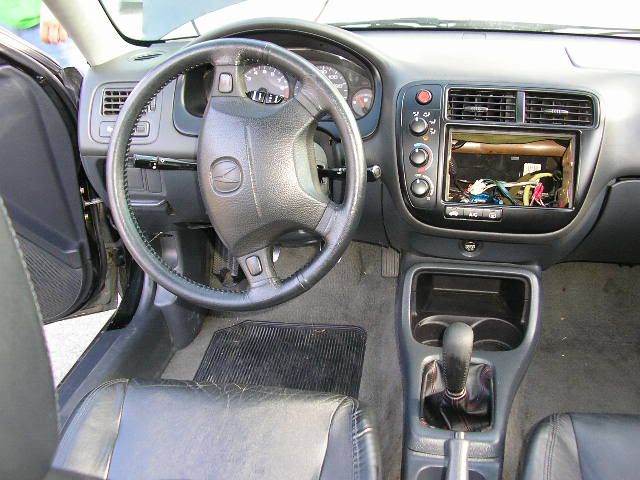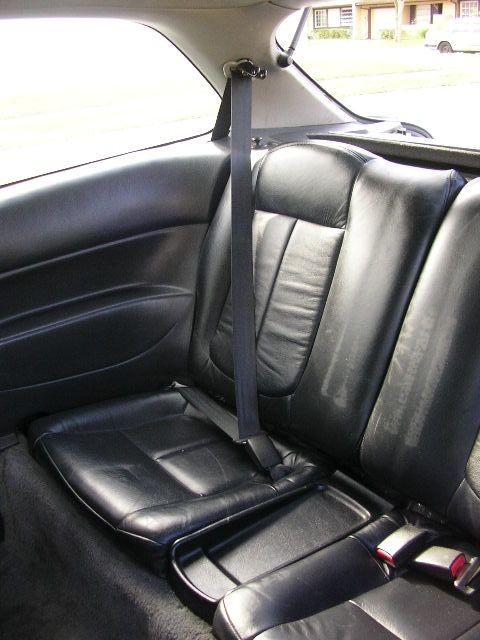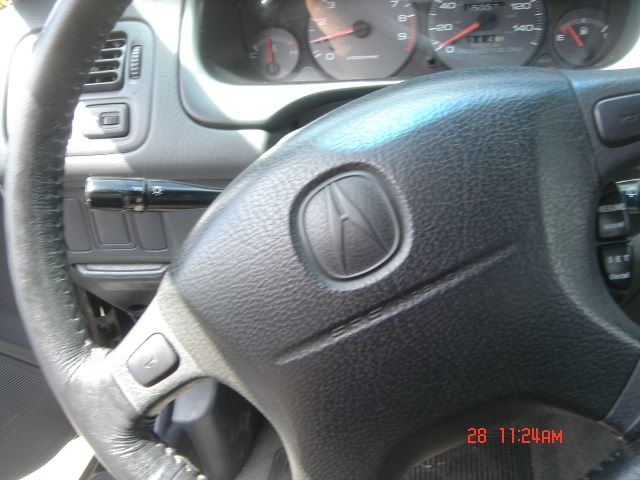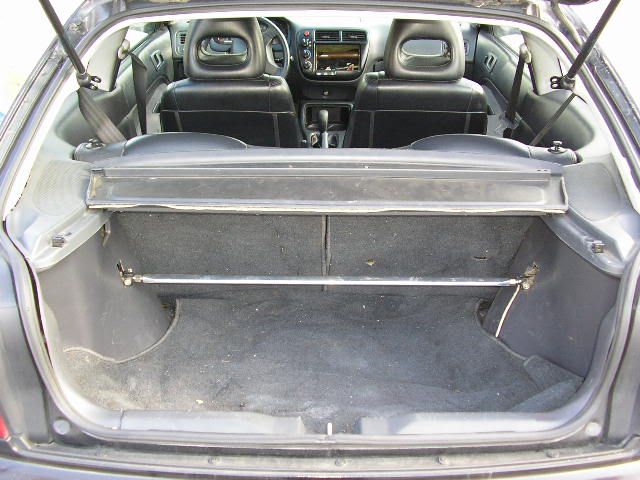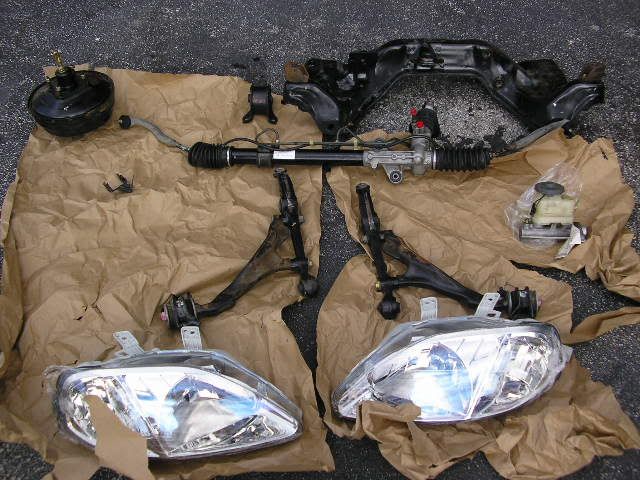 I got a lot of plans ill try to keep everyone updated but it might be kinda hard seeing as how im in Iraq.