I
Registered VIP
5+ Year Member
10+ Year Member
GarageBuilt weekend whore! ITB w/Direct port (56k go nap)
posting this from another forum im on to share with yall
Okay so I figured with all the changes and back n forth it was time to get it set in stone. Since then I have been busting my butt to work and do work to the car. This will be a thread full of WIN AND SEX! SFW tho lol. Over the last few months in hiding I have picked up a great sponsor, AFI Turbo. A lot of people know their stuff is some of the greatest high quality parts available in our market. I have worked with Brad setting up the right combination to get the times we are ultimately shooting for. Heres a run down of the setup:
Chasis:
1989 EF civic Hatch DX
converted to Si chasis harness
Suspension:
Ksport coilovers
Ksport LCA
Ksport camber kit
Russell SS brake line kit
Sitting on Konig Candy 15x7.5 +30
Motor:
B16A
ARP flywheel bolts
Fidanza flywheel
ARP pressure plate bolts
Competition clutch Stage 5
Clevite bearings
Brian Crower rods w/ ARP2000 rod bolts
CP 10.5:1 81.5mm pistons
Golden eagle OEM bored head gasket 81.5mm
Arp Head studs
GSR cams
Bisi cam gears
Gates Water pump
Gates high temp timing belt
Hondata Intake manifold gasket
Turbo setup:
AFI custom forward facing manifold T4 single 44mm vband
AFI B-series aluminum Intake manifold
Precision 6266 T4 .70A/R intake side .96A/R exhaust
Turbosmart Hypergate 45mm WG
Turbosmart 52mm Raceport BOV
Injector dynamics 1000cc
Much more will be added to this shortly. I am currently working on shaving the bay and respraying it so it will really shine my new parts. I also have to wait for my cam gears to get here since 1. I have been trying to get ahold of bisi for over 2 months now and finally contacted evolution industries who manufactures the cam gears and order through them. I hope to have this thing done by feb 2012. now on with the pics:
This is the last time I posted the car so we will go from here: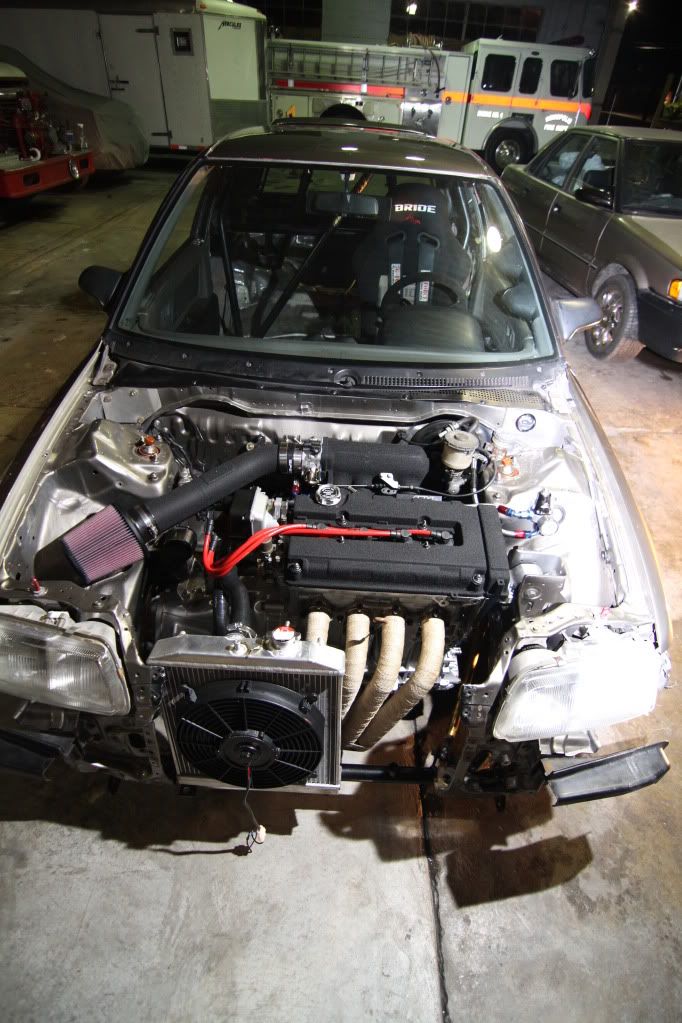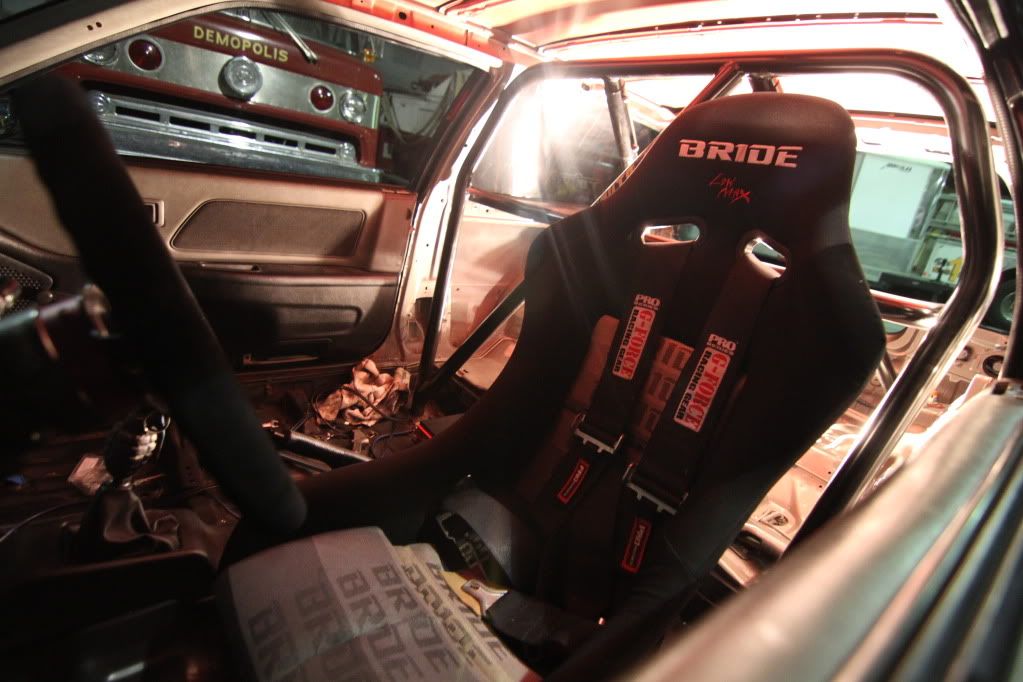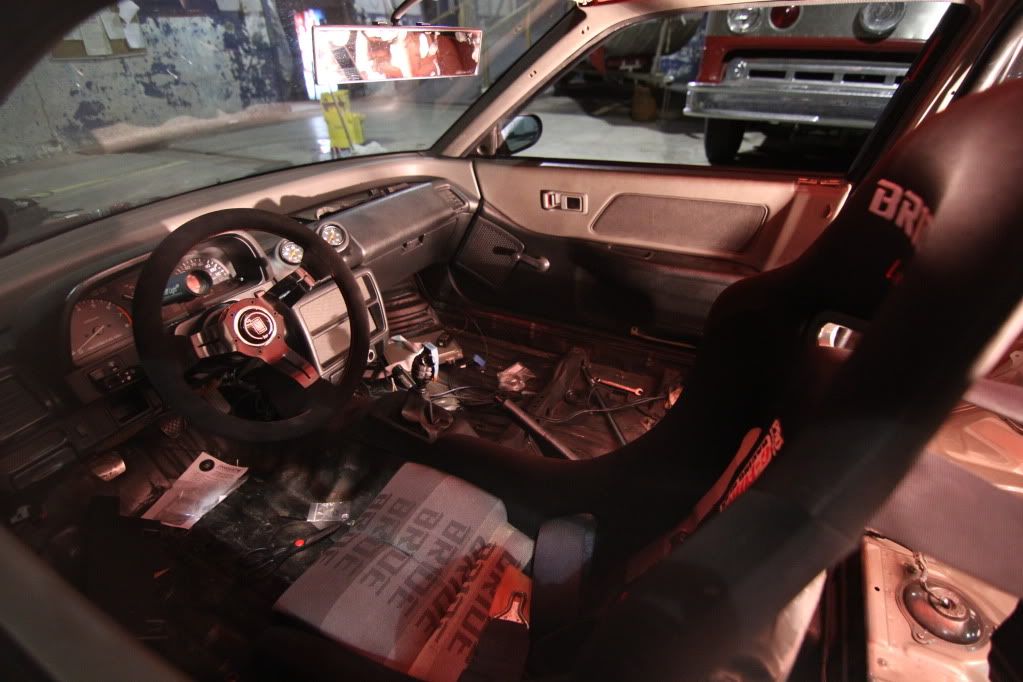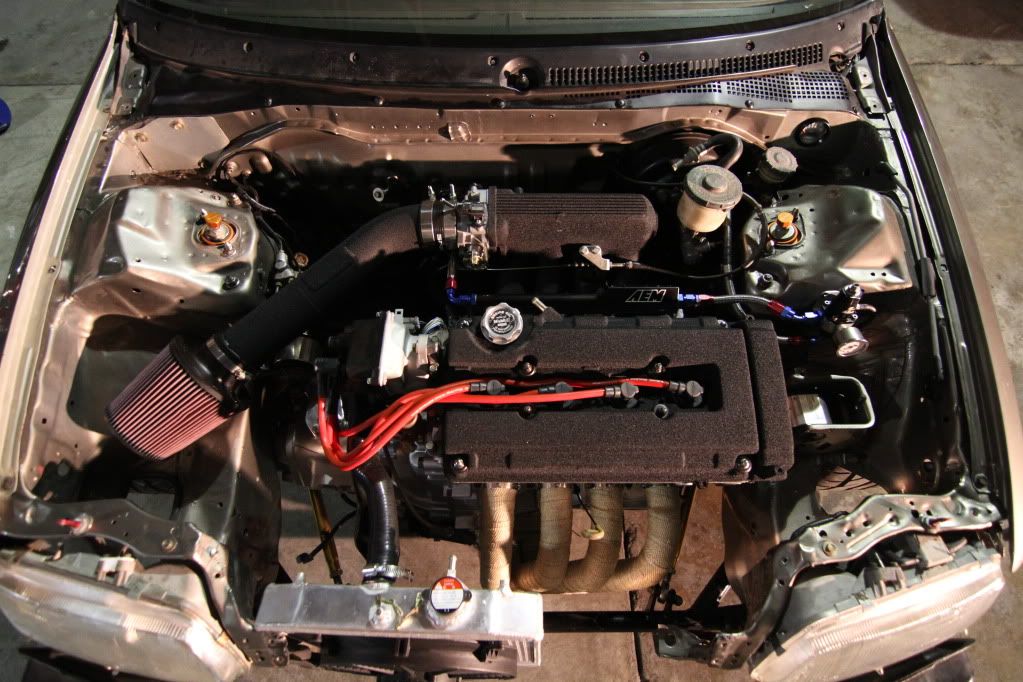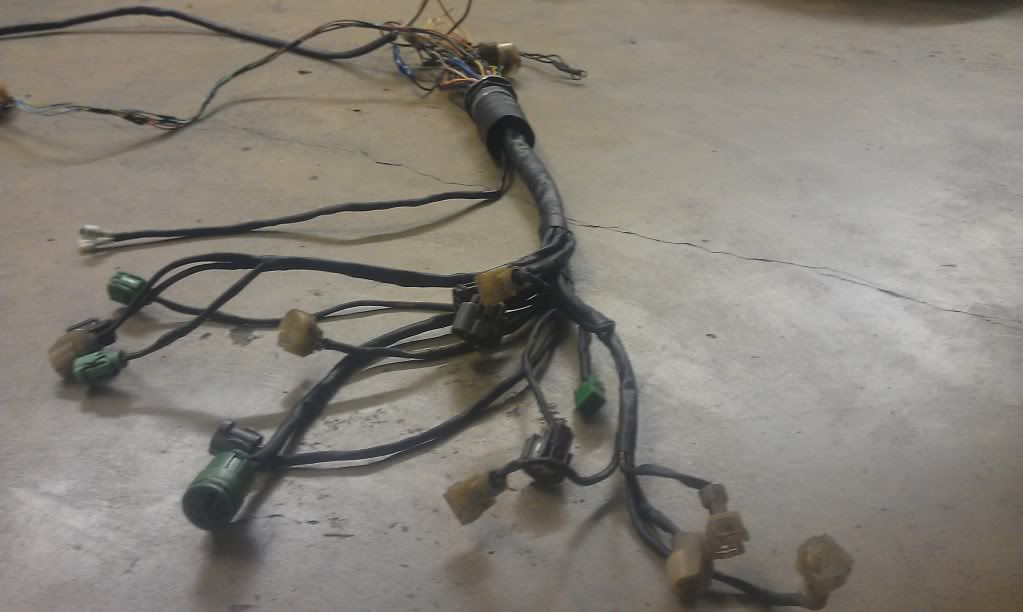 I am redoing the harness due to how unsatisfied I am by the way it is. Will most likely redo the chasis harness also.
beginning the shaving process and cutting to make room for the turbo: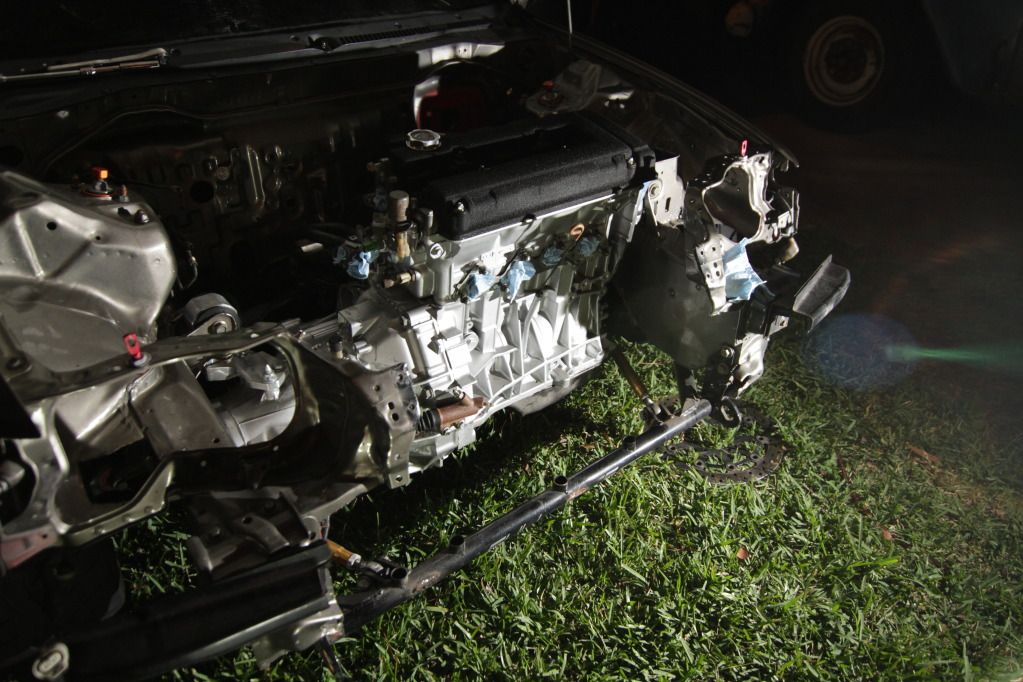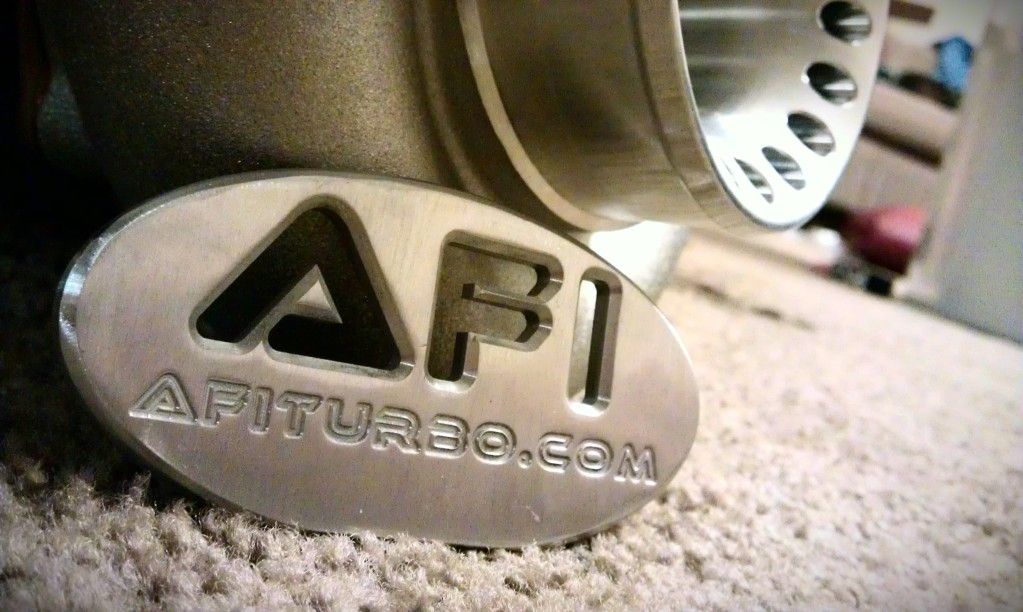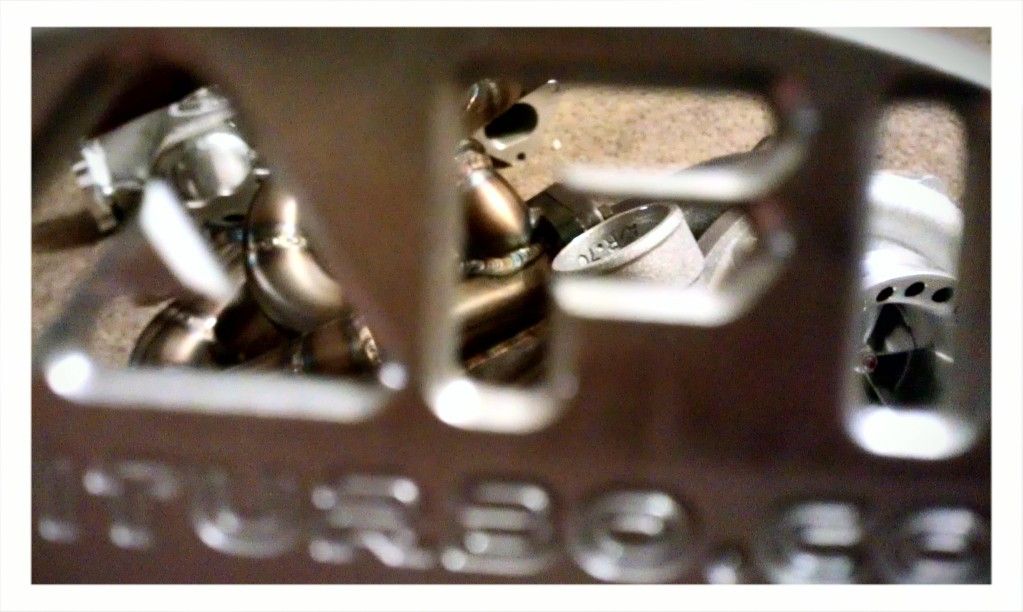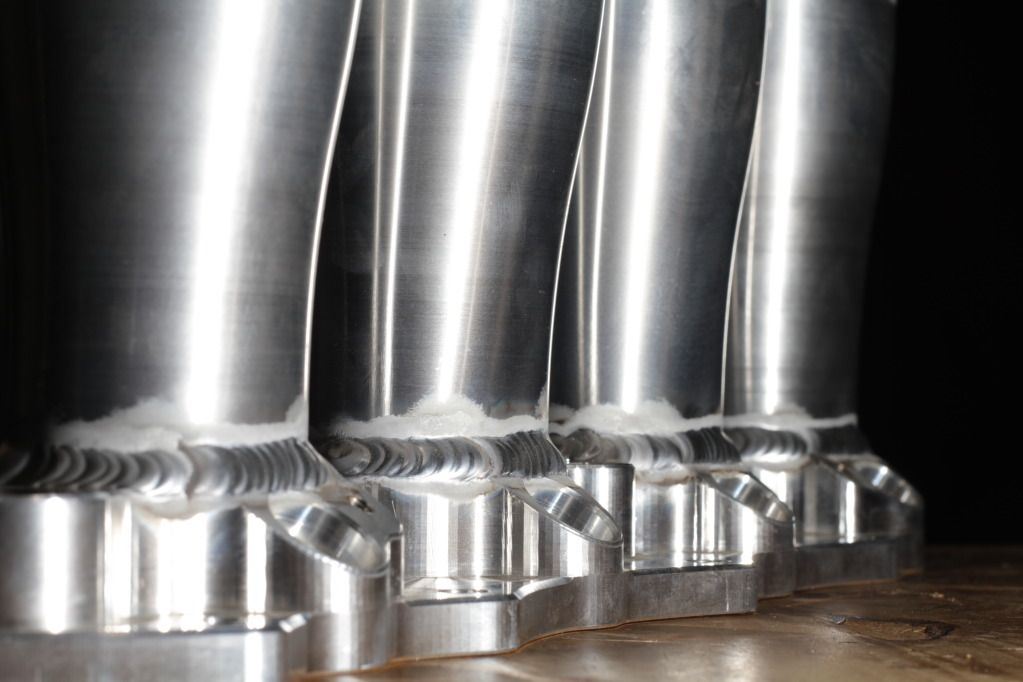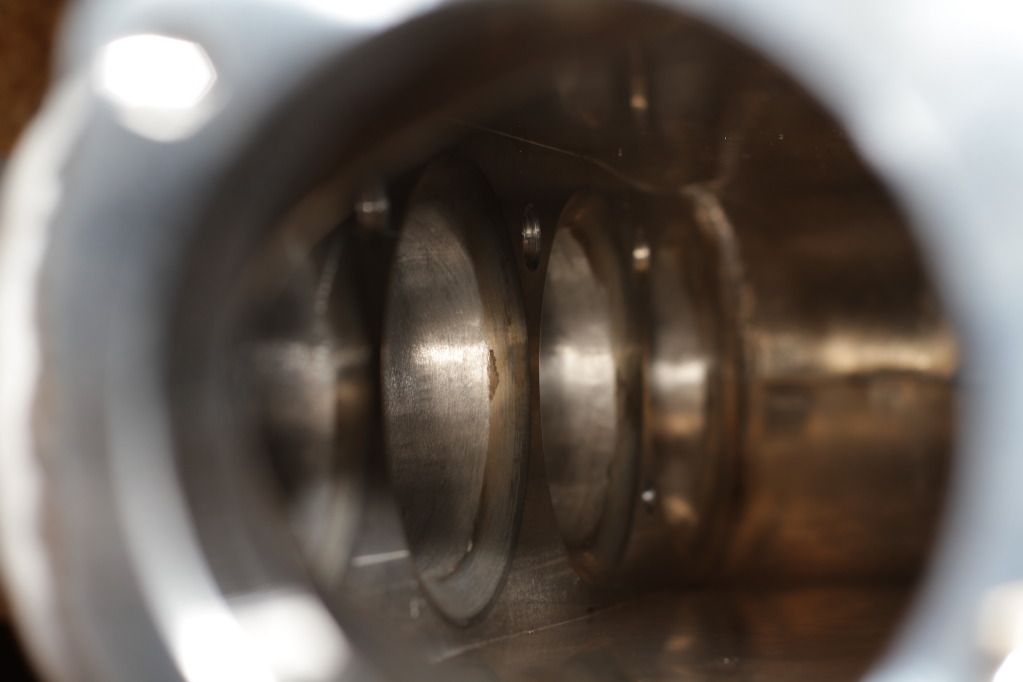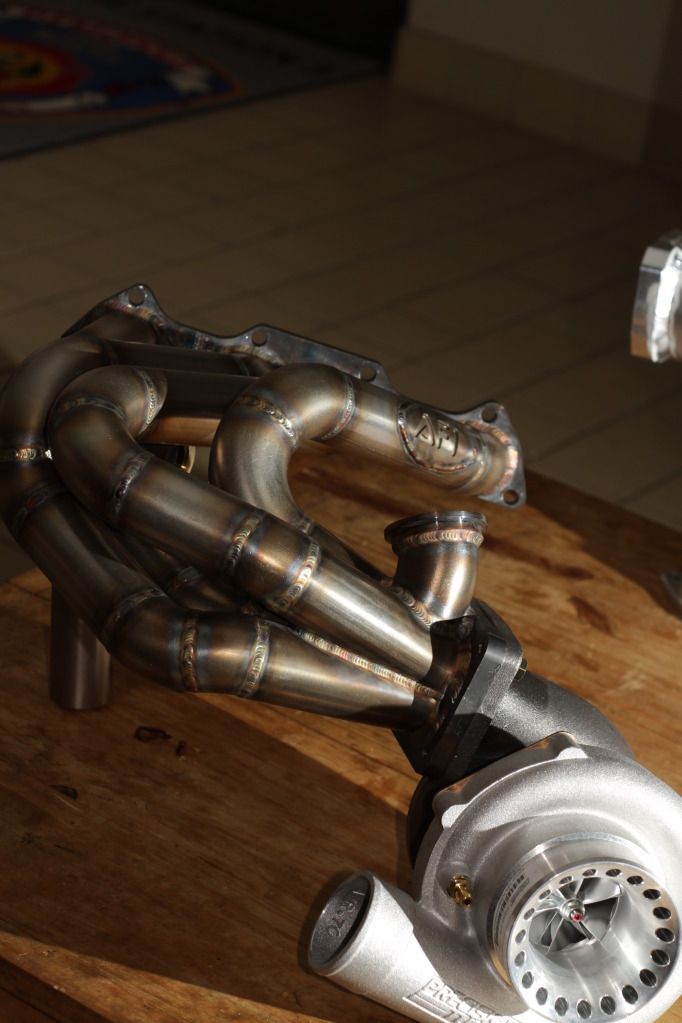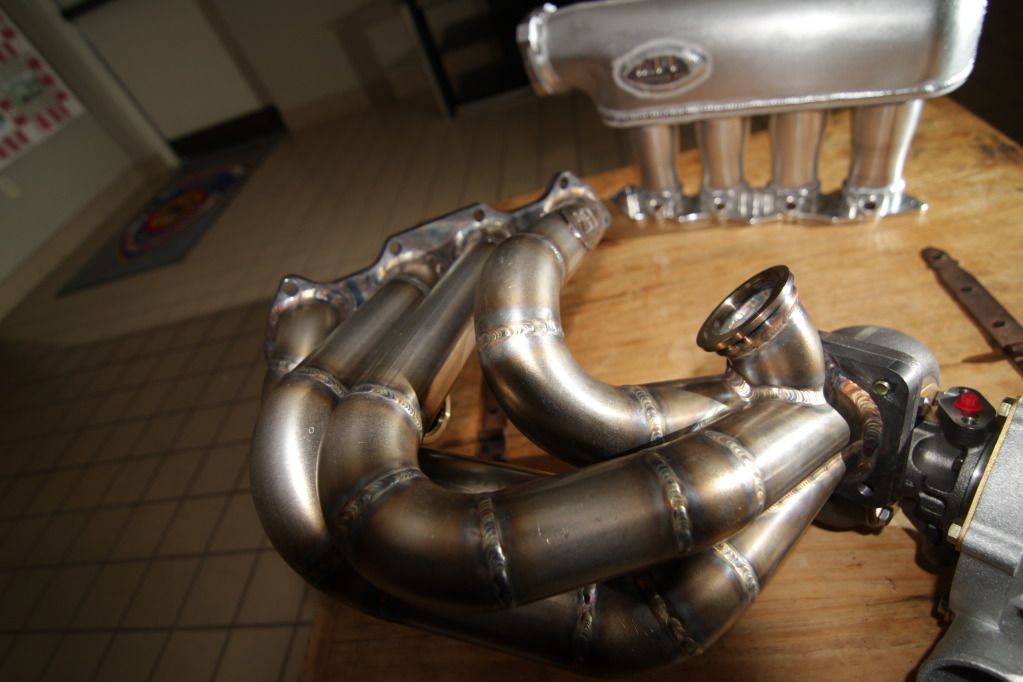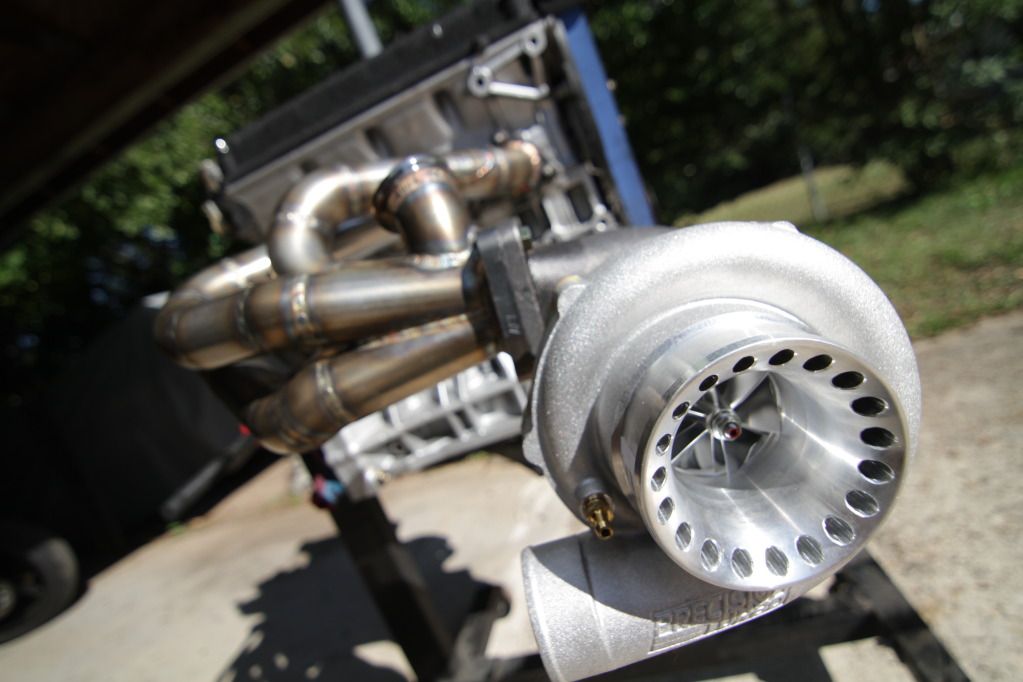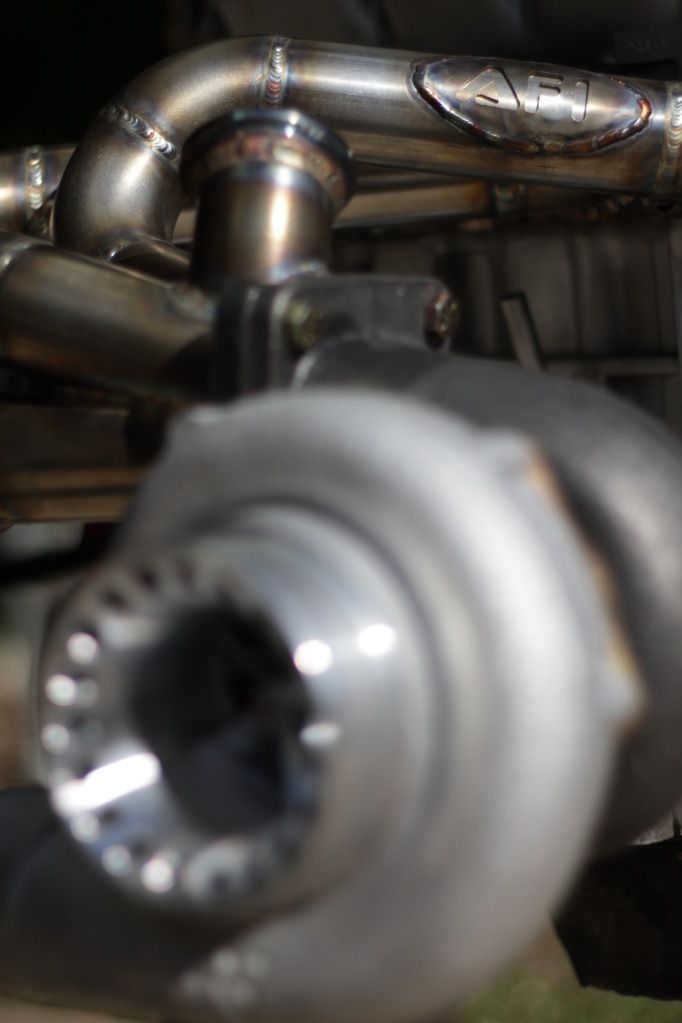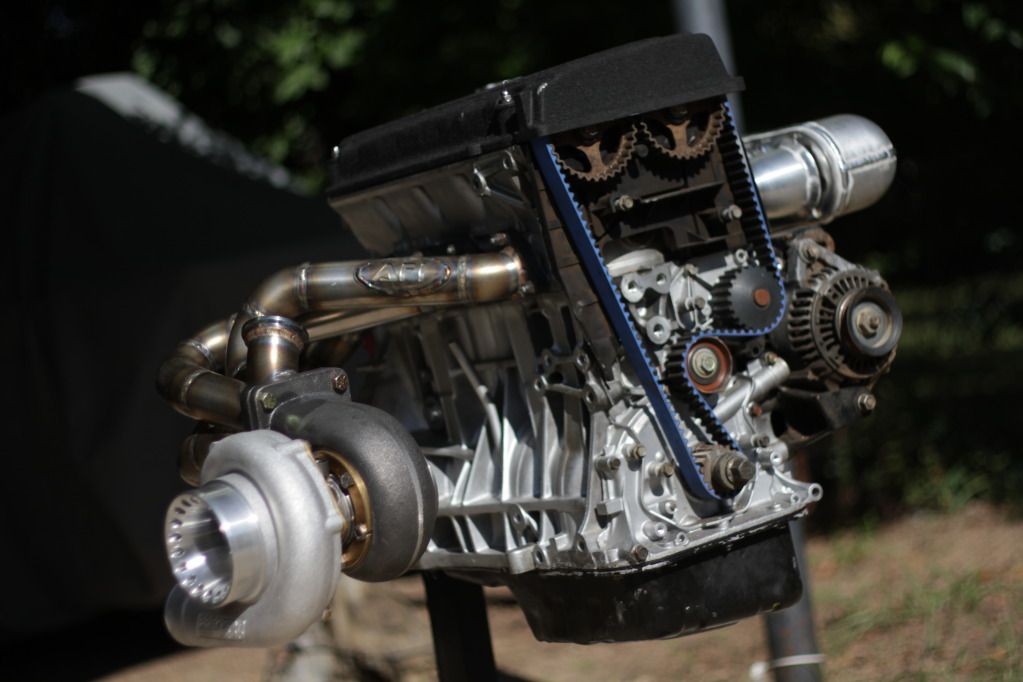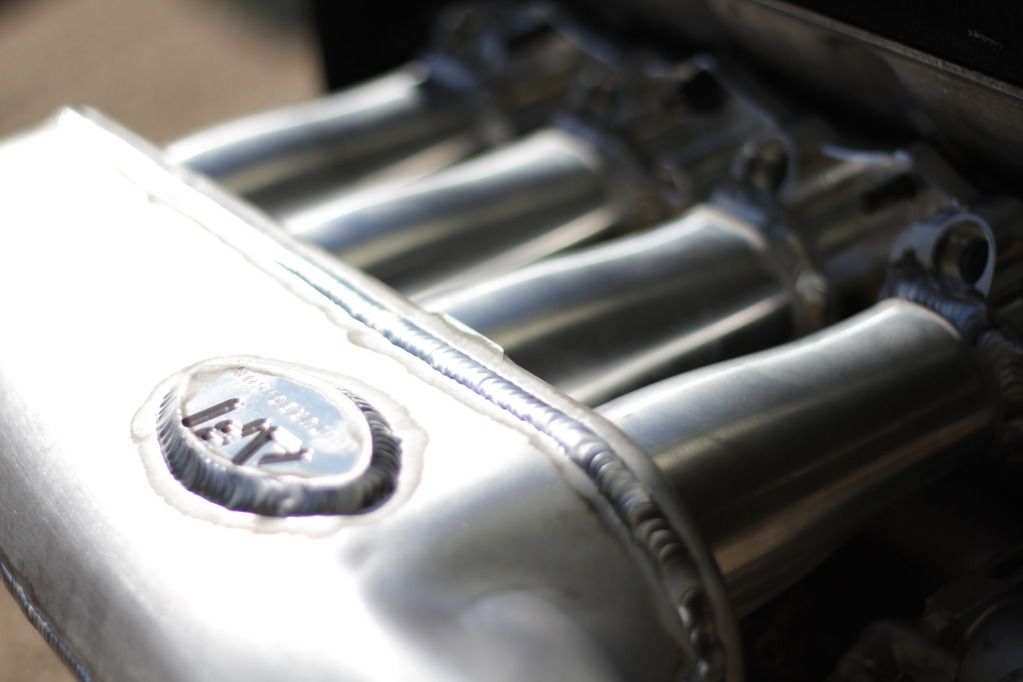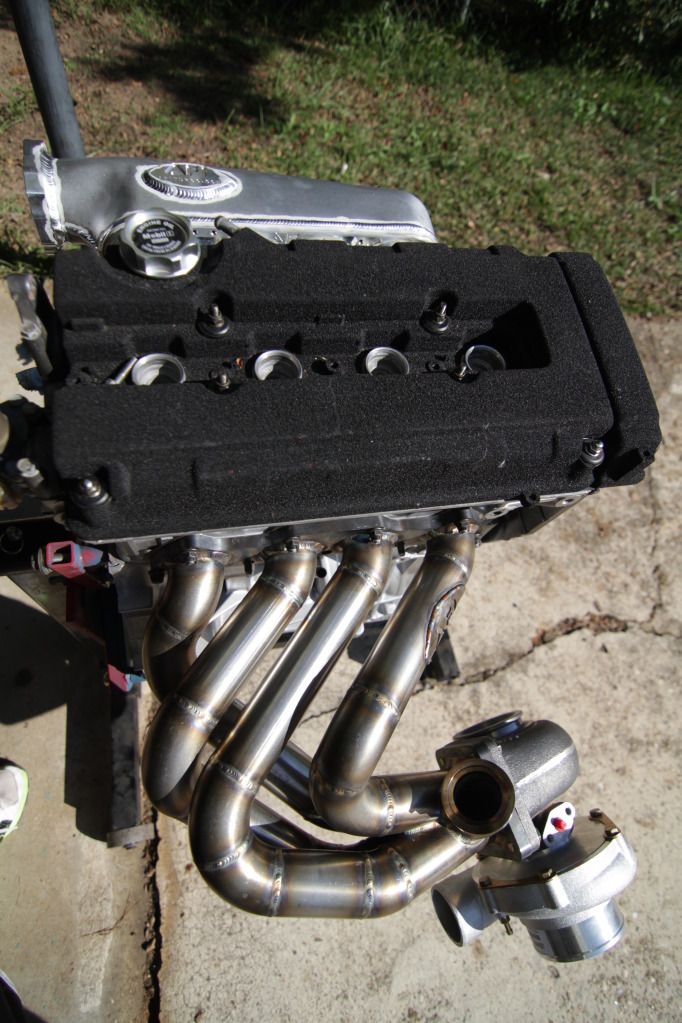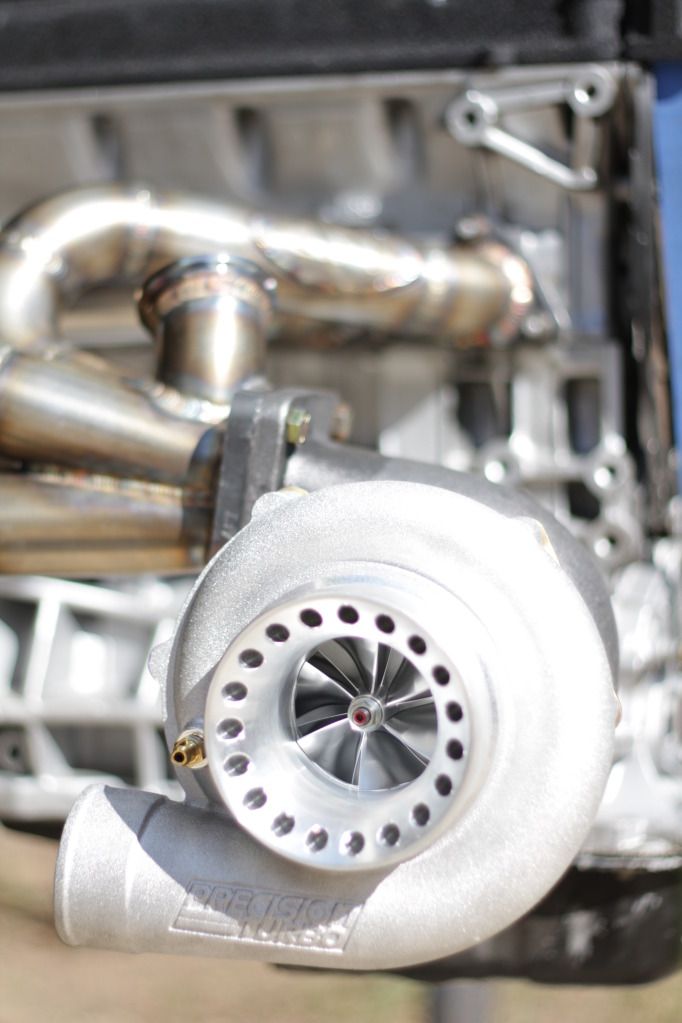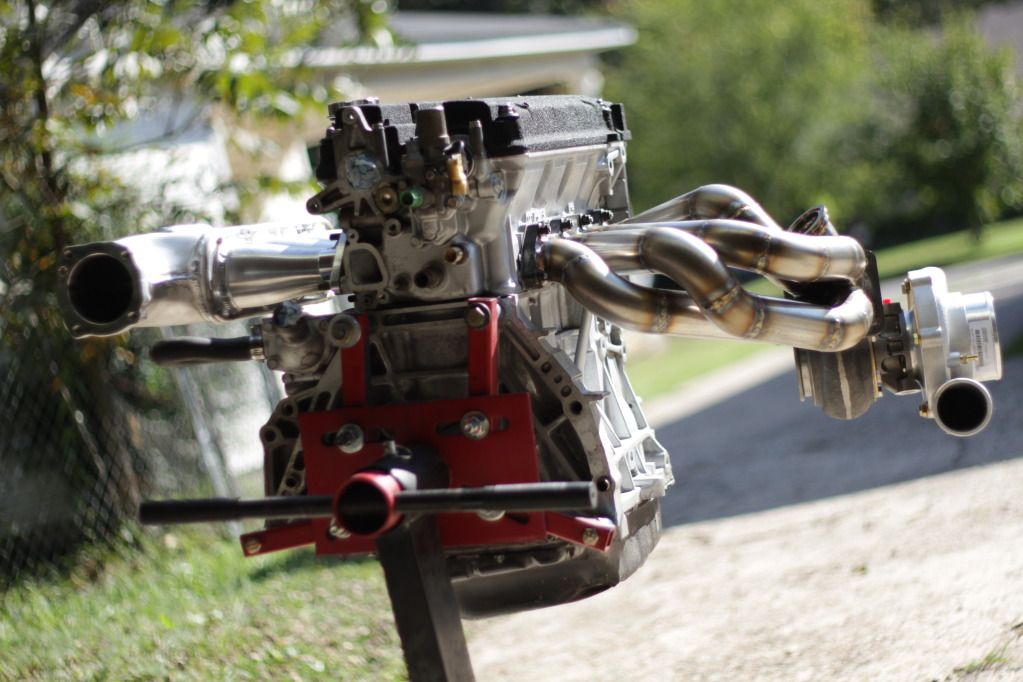 parts on order are:
Skunk2 billet 74mm Throttle body
Bisi cam gears
Turbosmart bov
Turbosmart WG
FCS 5 gallon tank
Skunk2 Composite fuel rail
Brake booster delete
Oil catch can kit
Injector dynamics 1000cc
and im sure others stay tuned for updates!!!
hey if i can MIG together some mild steel and it doesnt crack, i think the dudes at AFI can TIG together some stainless SCH40 and have a solid product.
Exactly, hell you even jumped on it lol I am really happy with the manifold...
ANYWAYS updates: Parts started coming in so enjoy.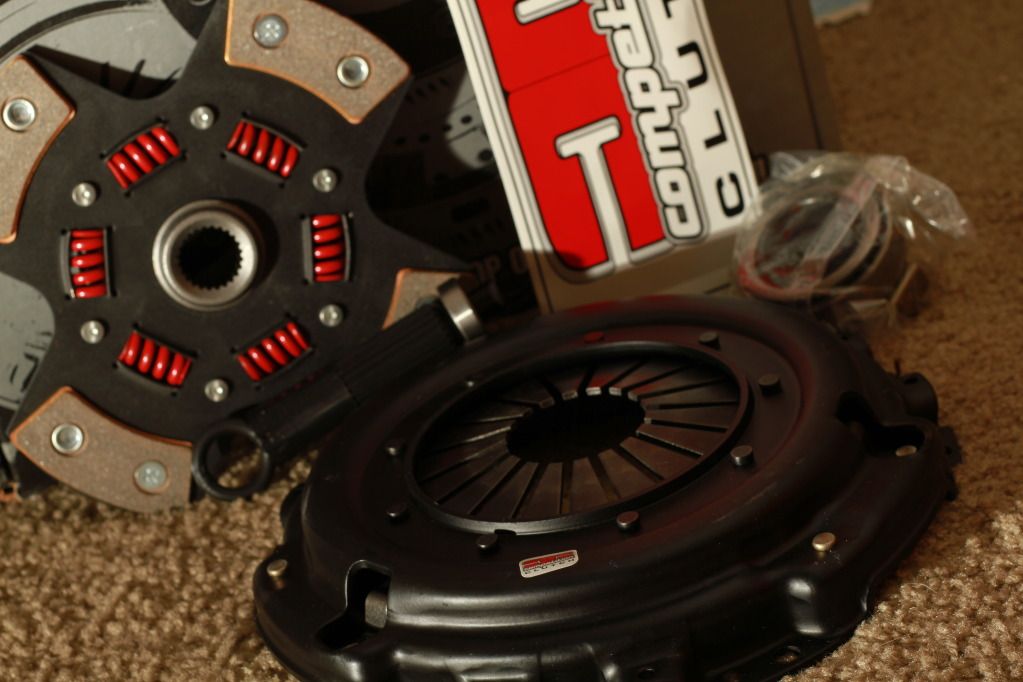 Well Since im broke as f*** and couldnt get any new parts and was at the fire station today I tried my luck at polishing aluminum...lol let me know what you think...all done BY HAND (my f***ing triceps feels like its about to fall the hell off). I started with 400, 800, 1000, 2000 then aluminum polish. lol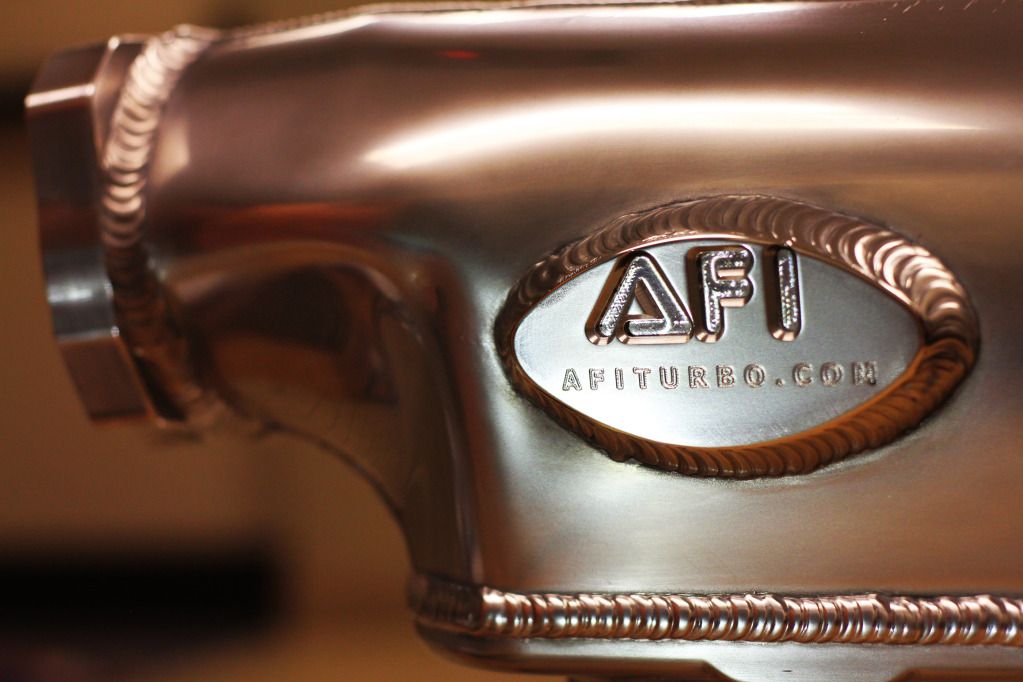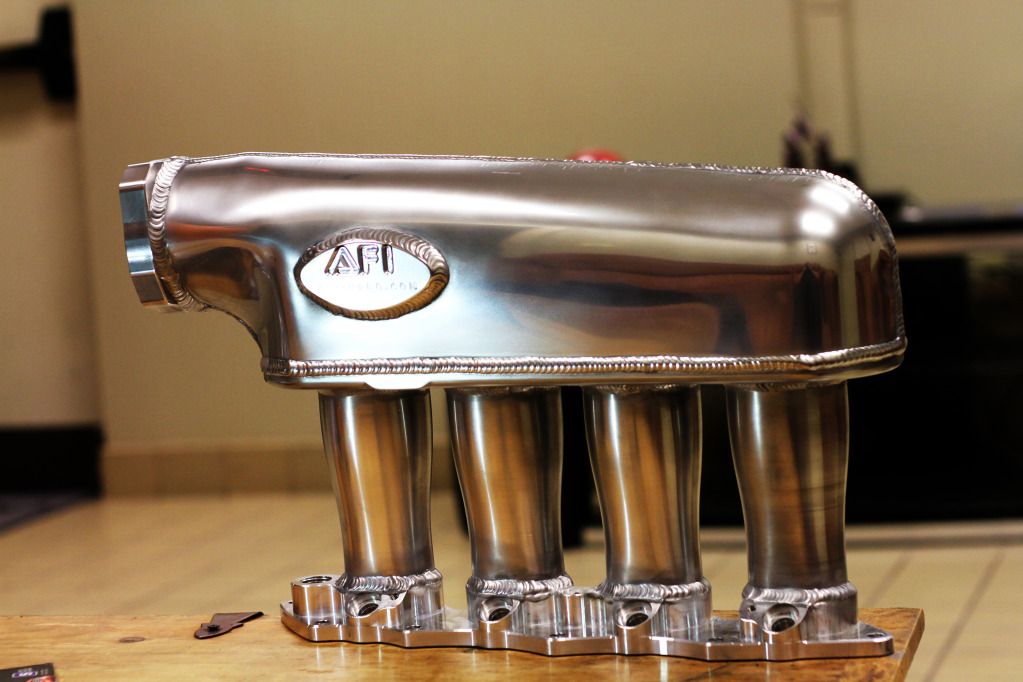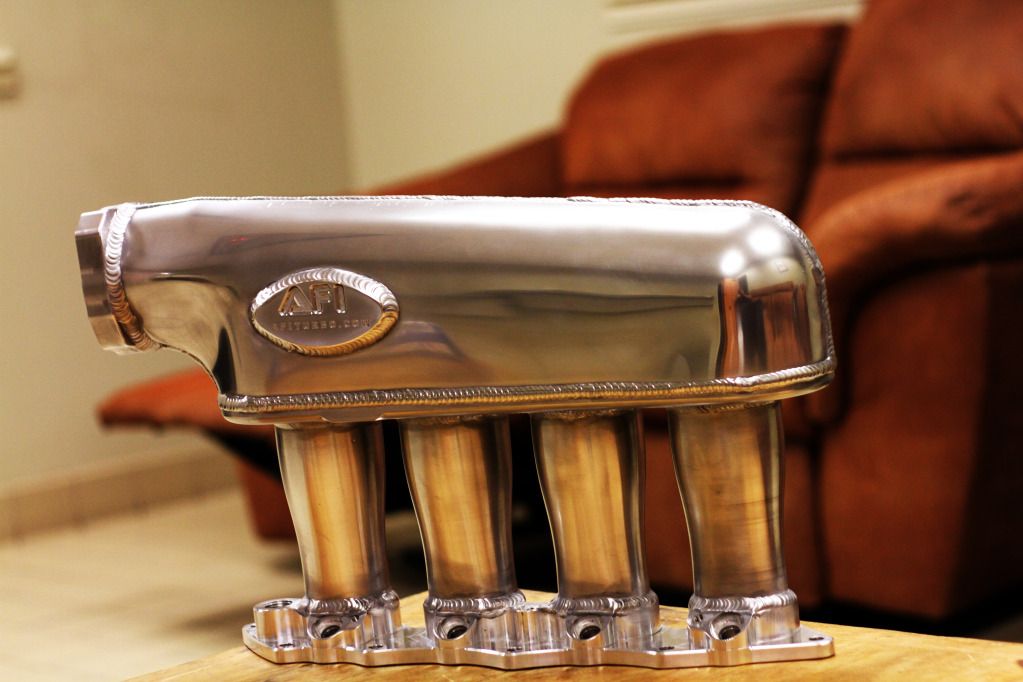 well this morning sure was a beautiful big day. My car was making its way to its new home until the project is done...last friday I sent my exhaust side off to get coated. so I took a pic of speedy the snail.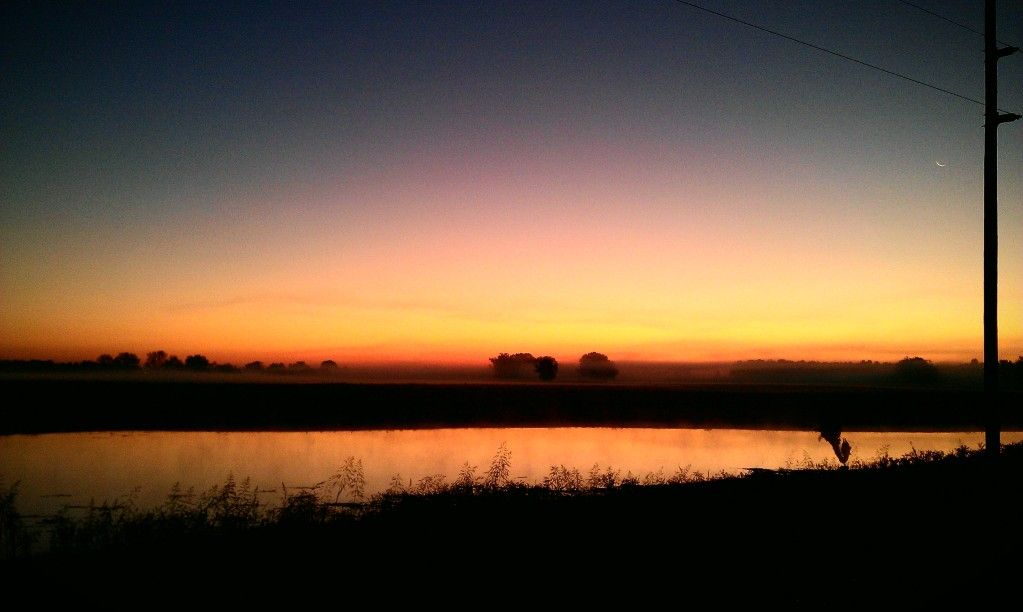 heres the plate I rattle can'd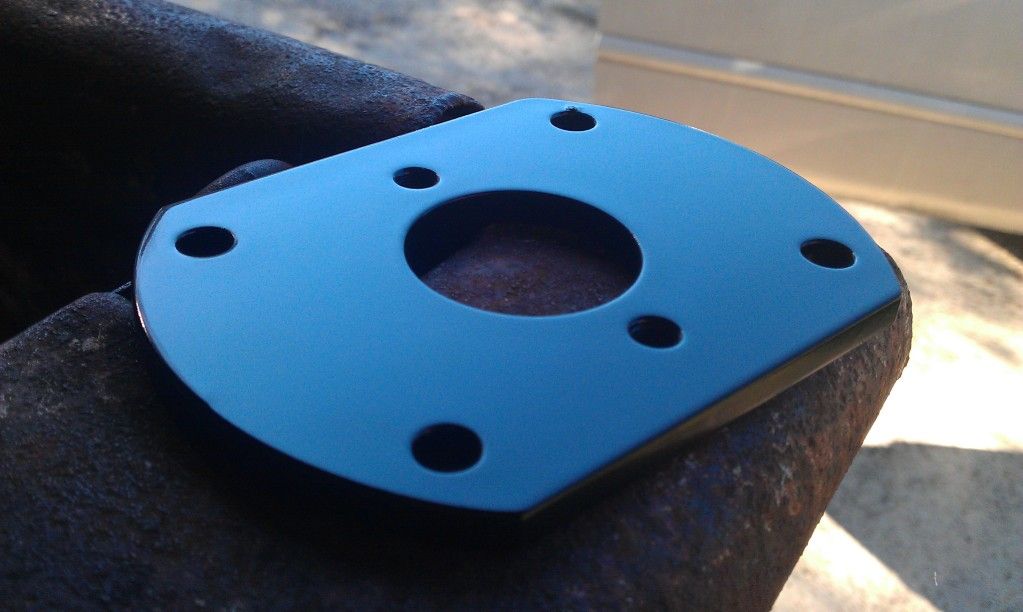 and the intake mani I sanded/polished by hand lol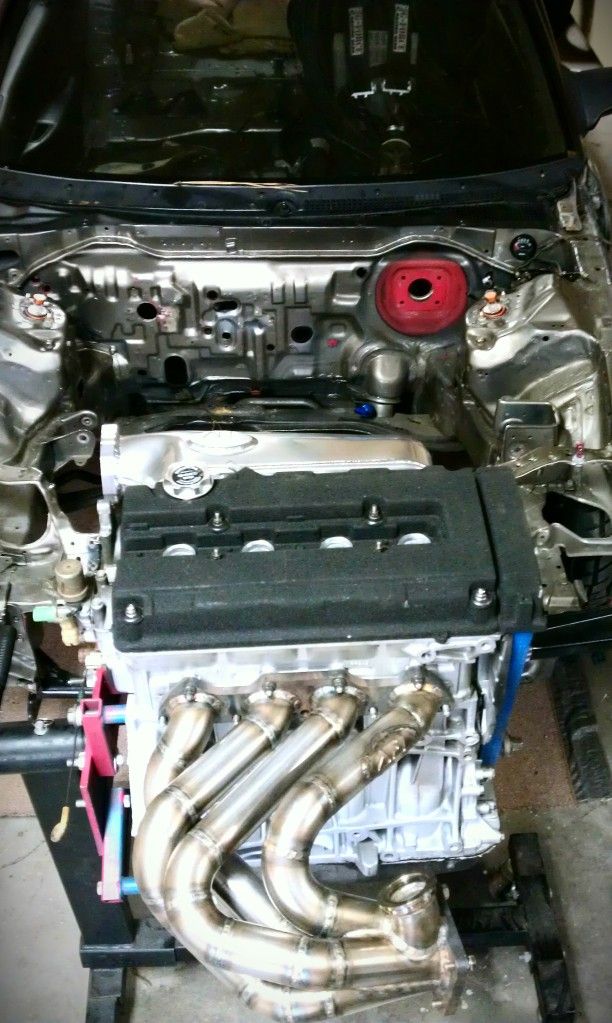 maybe I should just reverse the plenum and go rwd!!!!
stay tuned