It's onski brah
Registered VIP
5+ Year Member
Well its been a couple years since i've had a Honda and finally got the chance to pick up another one for a long term project.
I'll start with the link to the last thread i had which was my '99 DAP hatch that flowed into a couple of other cars lol:
http://www.clubcivic.com/forum/threads/intertwineds-99-dap-hatch.219350/
Searched several sites and craigslist for a couple months and found a CRX that i wanted for a good price only 2 hours away.
$800.00 1989 CRX DX with 249xxx on the clock. Clean title, NO check engine, NO quarter panel rust (as in no penetrating rust, just minor surface rust), minimal dents (PDR repairable), full interior minus the wall that blocks the view of the trunk area. Just need to replace fenders and rip out all the bondo from the crappy flush job on the molding areas. Also came on some discontinued Enkei RP02's.
Drove it the 2 hours home at 80+ mph (75 mph speed limit on I25) without a single hiccup. Got it home and in the garage to start cleaning her up and inspecting everything to see what needs to be fixed (remember this is a $800 car)
In the garage and opened up to start taking out some of the interior to be cleaned: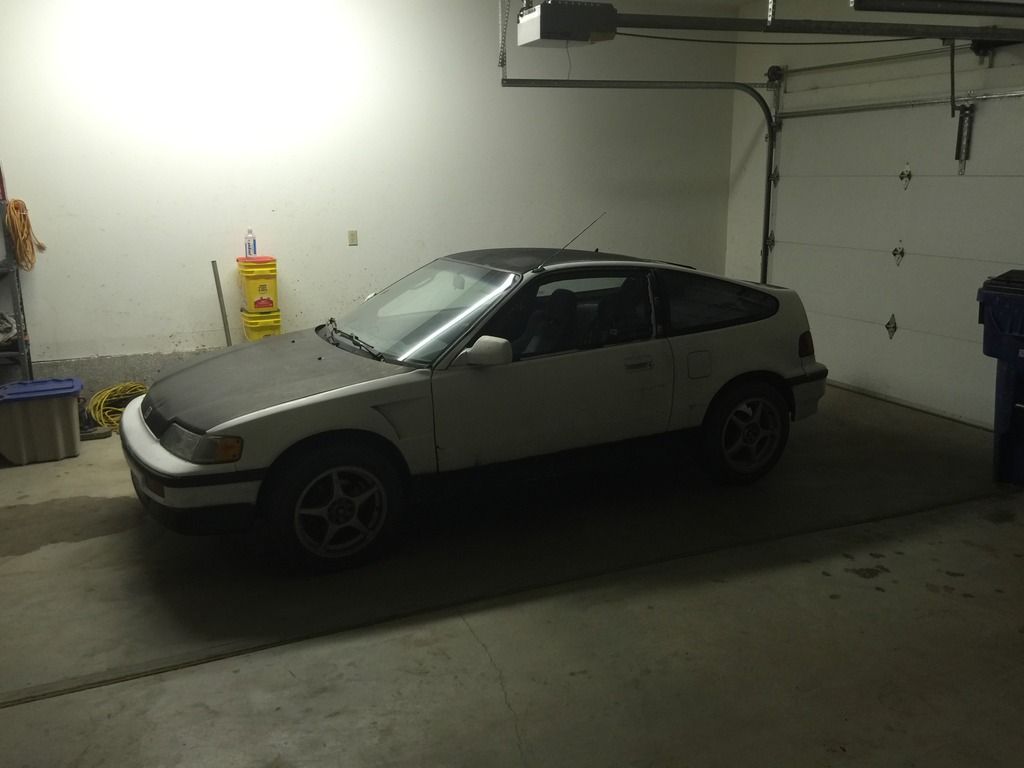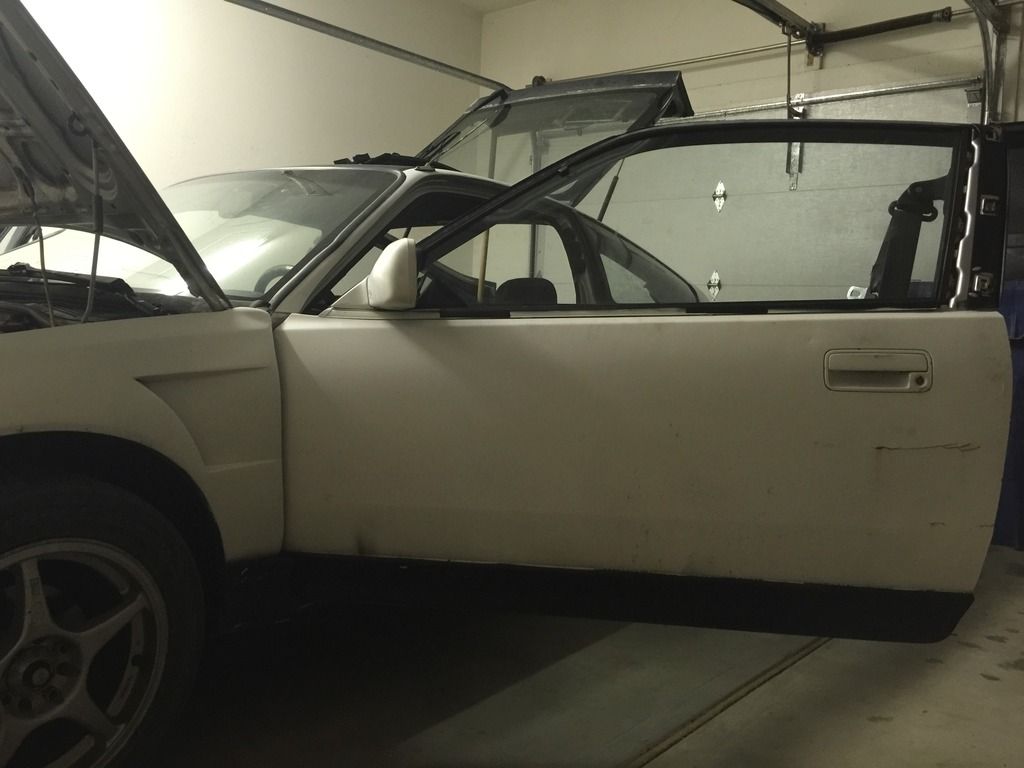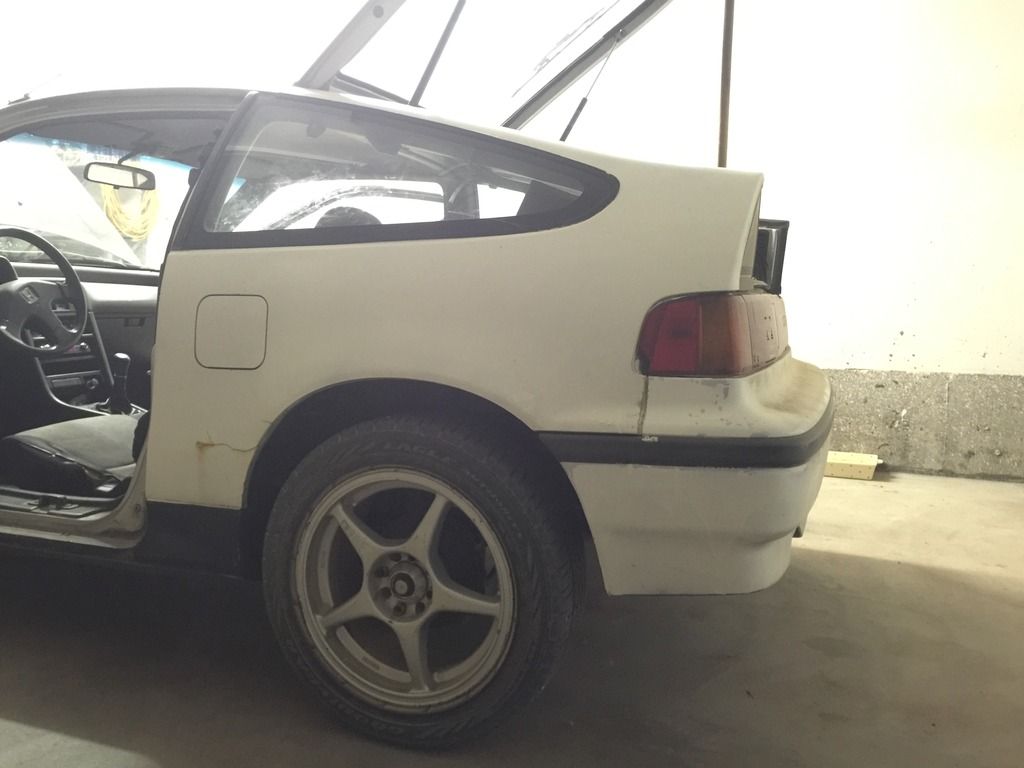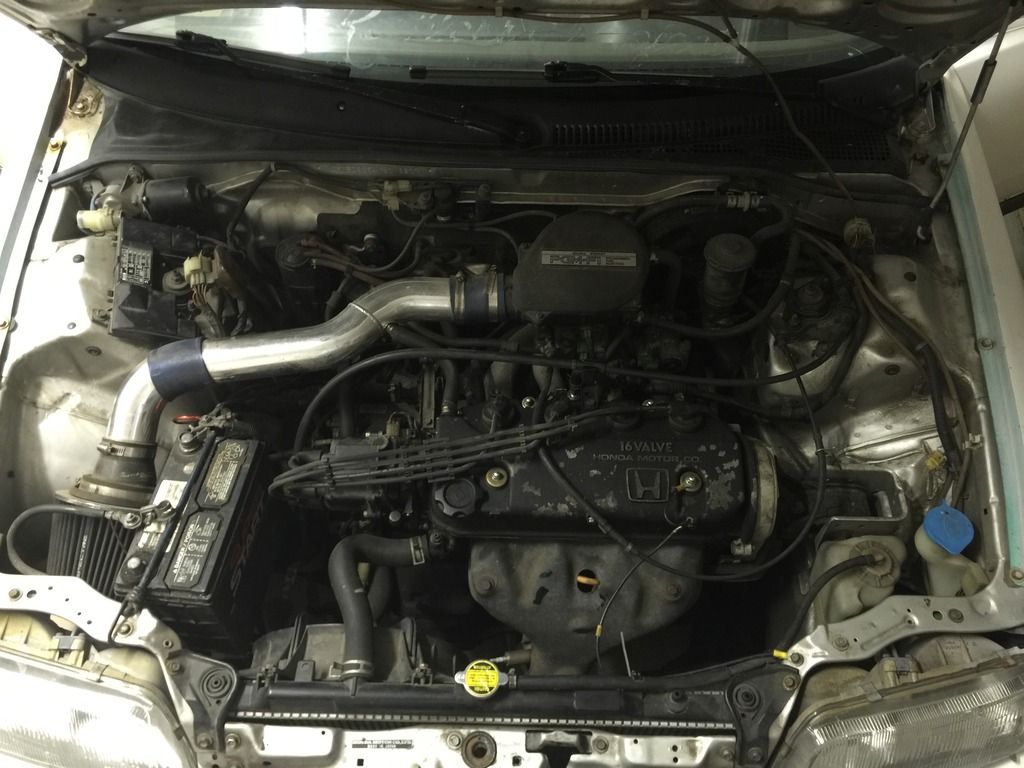 The filth that was:
Previous owner said that the stereo was wired "direct" to everything. You had to turn it on/off with the power button on the radio only >< Heres all the wires they used to wire it "direct" to the battery/ground/speakers: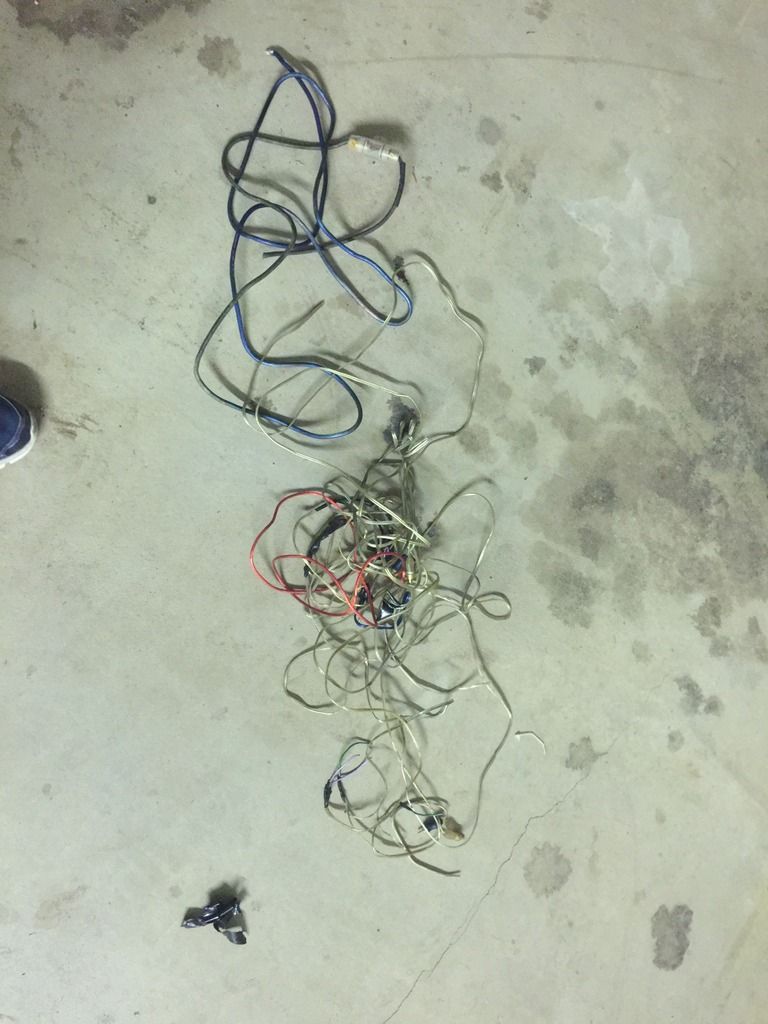 The cage that holds the stereo in place was gone as well so i fabbed up some sheet metal into U shapes to hold it in place (ghetto but functional). Also soldered/shrink wrapped the stereo harness with a 4" extension into the factory harness so it will work as intended.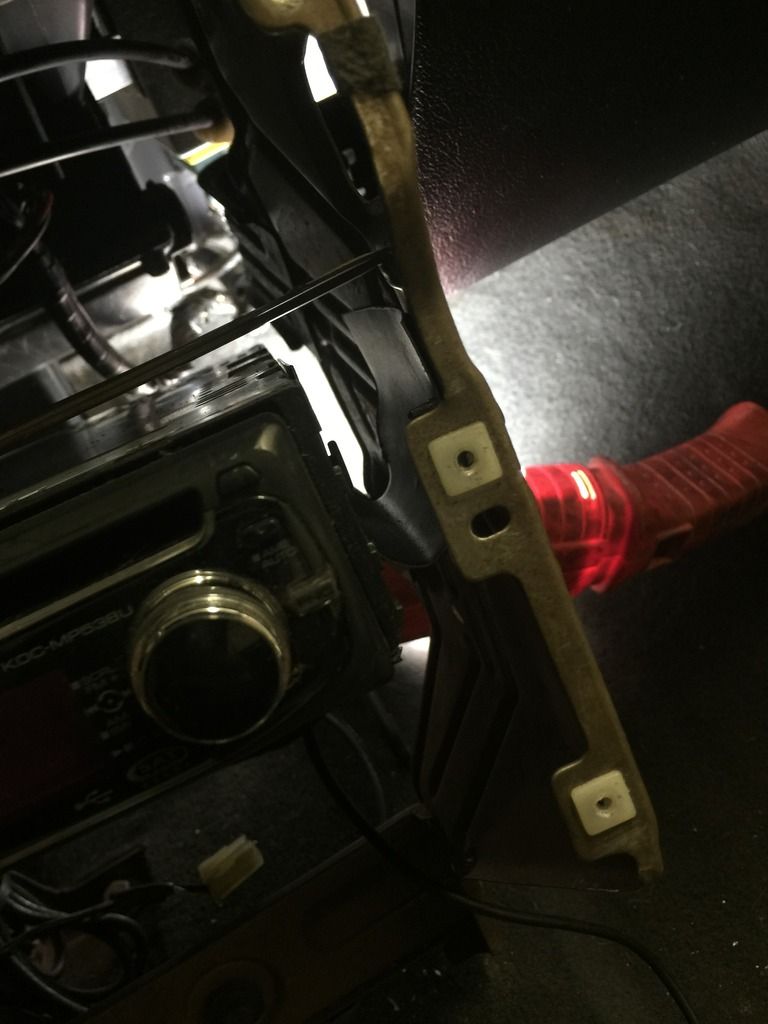 After cleaning up the filth that was:
All back together and clean: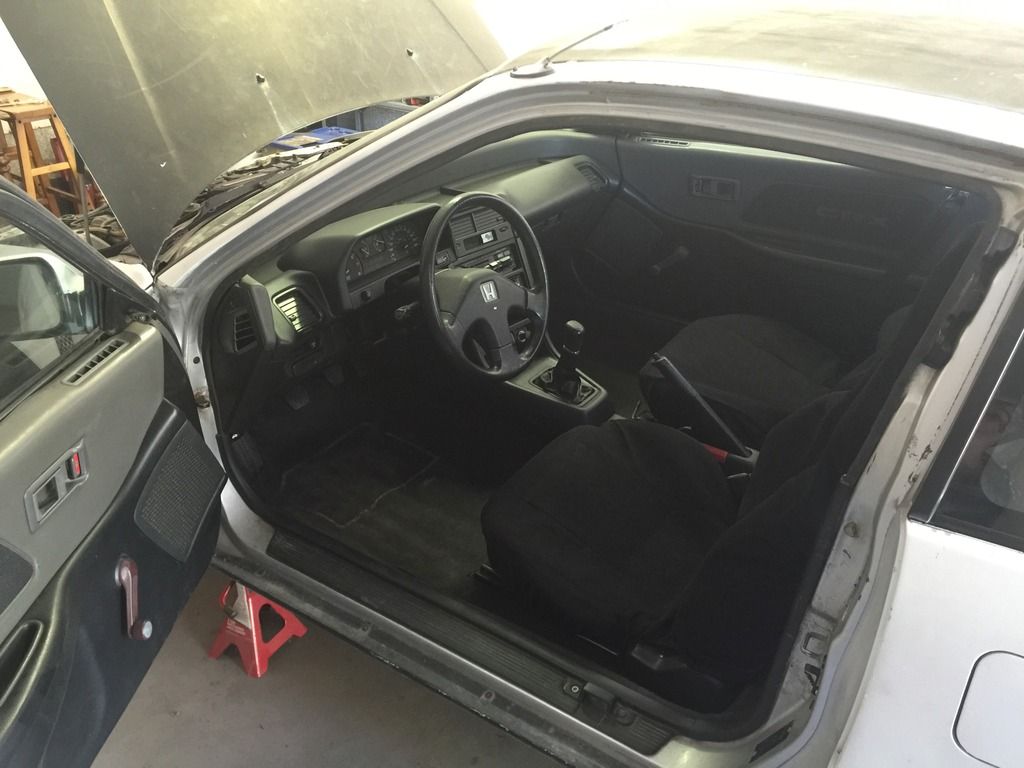 Put her on stands so i could check out the suspension and undercarriage. Only place i found any signs of scraping are on the front jack point. Everything in the rear is good to go. Up front i need to replace both upper and lower balljoints. Have receipts from both axles and tie rod ends being changed out 4 months ago as well as oil/filter/plugs/wires being done just over 2k miles ago. Also looks like i need to change out the driver side wheel bearing. And i need to locate and remedy the very small oil leak (pic showing on cardboard is from 4 days.)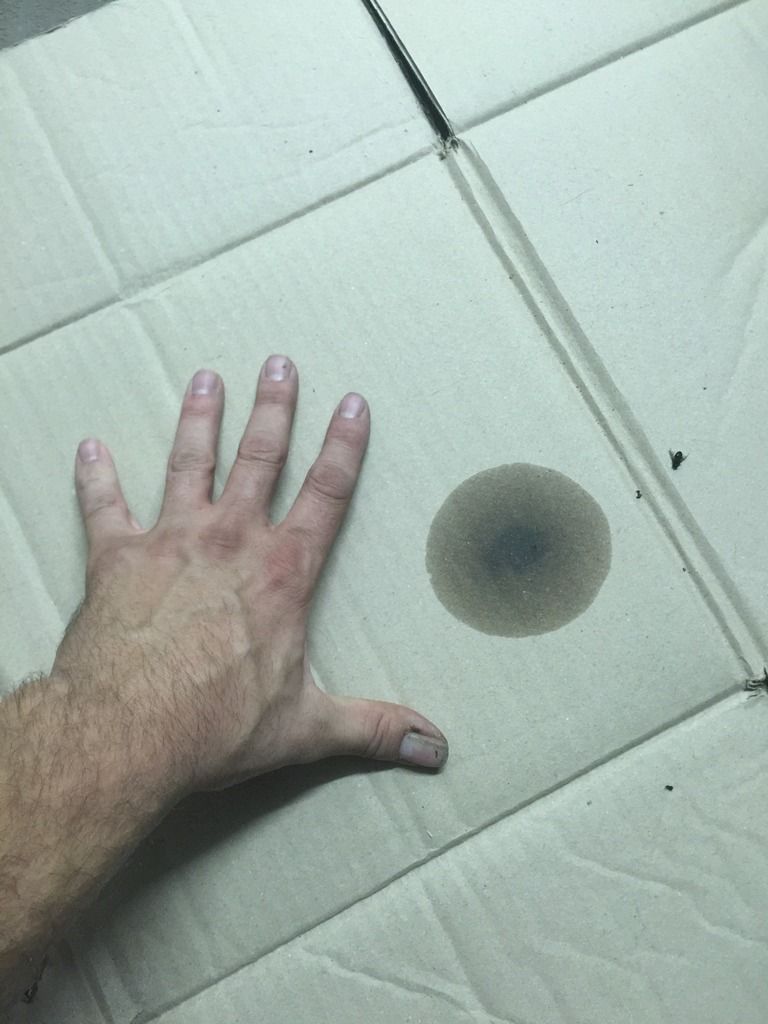 All in all im very happy with the purchase. The car is a solid base to work with. Now its time to start saving up for a swap......and everything else haha. This will definitely be slow going so bear with me if you decide to follow.
Oh was also stoked to find the original owners manual in glove box!