hey everyone, just joined this morning. I'm from northeast ohio and just wanted to introduce myself.
I just picked up my new civic which is a 98 civic dx hatchback. It has a b20 non vtec swap tuned on hondata s200, paired with a b16 tranny. ive only got one picture for now but i will post more as i progress on it.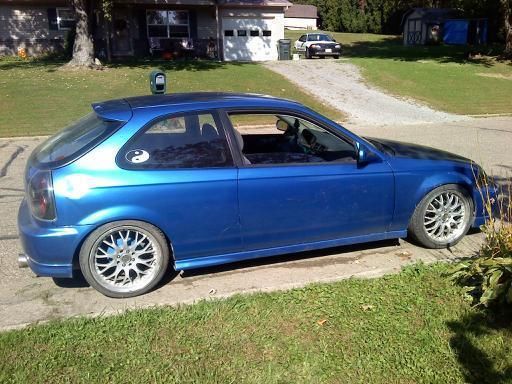 the lame ying yang sticker is no longer on it lol.
next step is finding a set of stock tails for it
and also if there's any members around the new philadelphia, dover, canton, or akron area that would like to organize a meet sometime that would be awesome!