New Member
5+ Year Member
Hi guys, this is my first call- a humble white 93' civic D/X
Ive had this for three weeks now and it was standard when i goti it. Have lots of plans for it but need to wait for the bank balance to get healthier again
This months mods include:
17" Inovite Arro gunmetal rims with low pro tyres
4.5" savage back box
carbon rear clusters
ripspeed solid alluminium gearknob
black twin halo headlamps
a thourough wash with turtle wax and polish >`
JUN style front lip-will fit on once i find some nice skirts and rear lip.
I am going for the subtle but mean look so no OTT bumbers or spoilers though i do hjave my eye on the tasty spoon one
heres some pics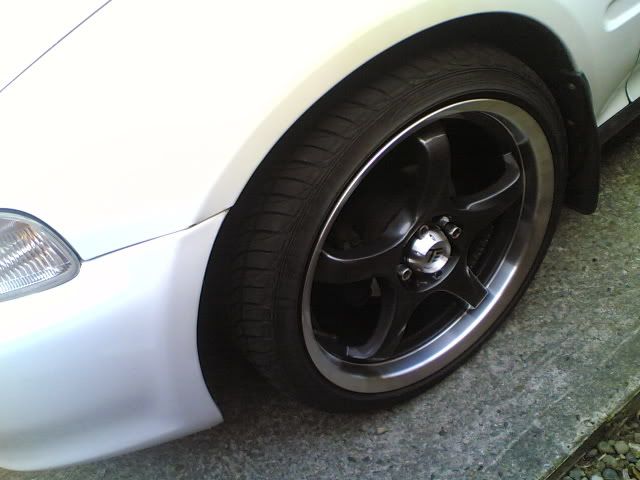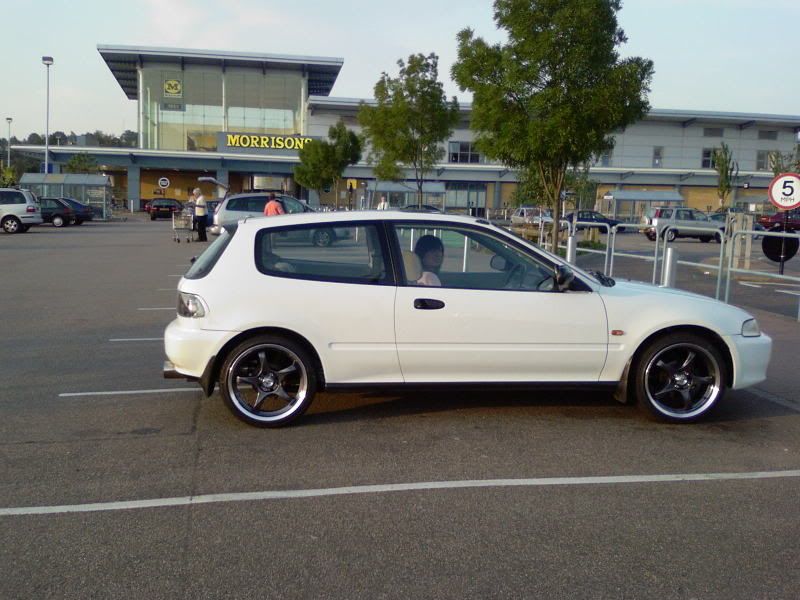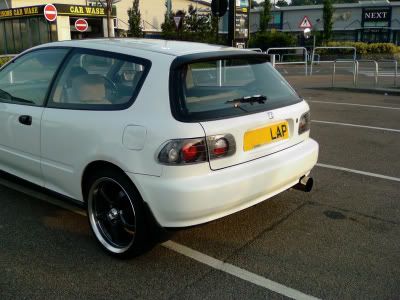 the frot lights are being fitted tommorrow, cant't wait!
Next month i definately need to get some decent damper and springs to slam it 40mm, it rolls badn i take corners at 60mph atm
a strut brace might help too. Any suggestions on which suspension kit? i'm not too bothered about adjustability.
Cheers
Carb