New Member
Registered VIP
5+ Year Member
Hey there, it's been a while since I've posted here but some of you may recall my car. Anyway, I've got a new daily driver and I also have been busy sprucing up the old EM1 as well showing her some love. I took a few pics so figured I'd share. I was busy with both of them the past couple of weeks. Cleaning. Detailing. Sorting out minor issues.
The EM1 I changed the oil on, gave it it's first bath since last august as I haven't driven it since b/c of knee surgery and a clogged catalytic converter. That said she now has a new Magnaflow hi-flo cat, a new mid-pipe and new OEM style muffler. Just waiting on the new Si tip I ordered. I changed the trans fluid. Flushed the coolant. Also got an alignment. New bushings all around to be done in the coming weeks. I've owned her since new and have de-modded her a lot over the last few years. I like the stock looking appearance personally. You don't see many EM1s that look stock anymore.
Looks pretty much stock except for the lower altitude: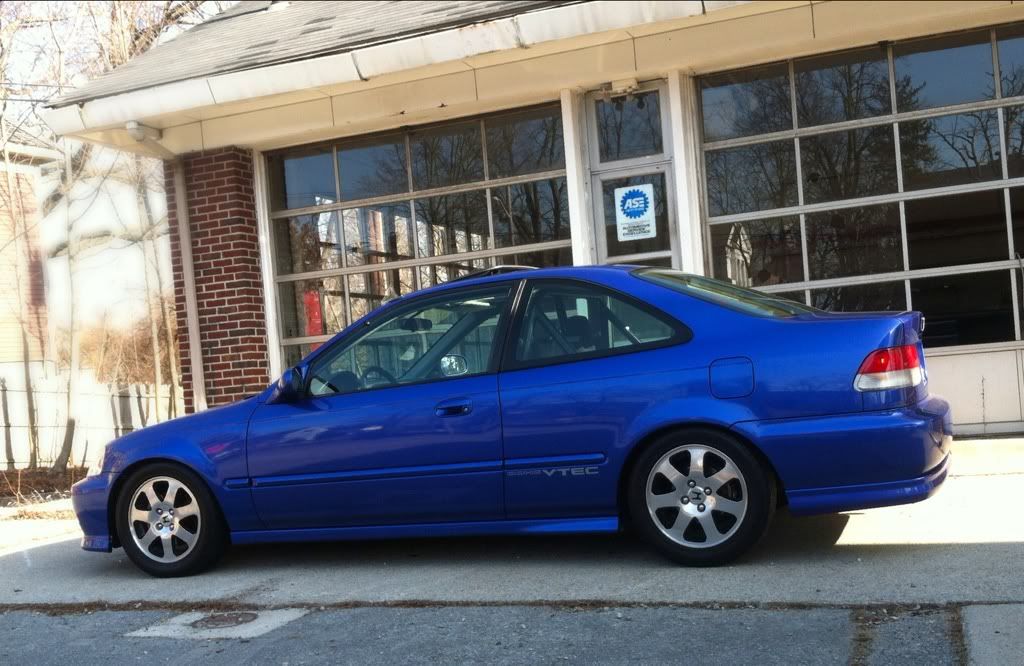 Sorry for the filter, I just downloaded iPhoto and been messin' with it: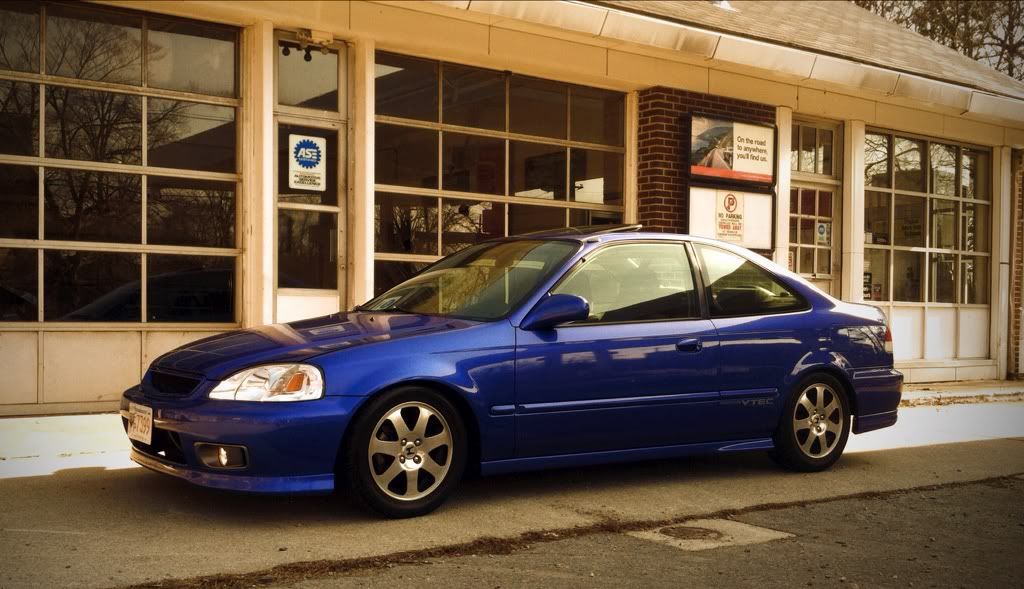 Si Fleet lol (they each get their own side of the garage):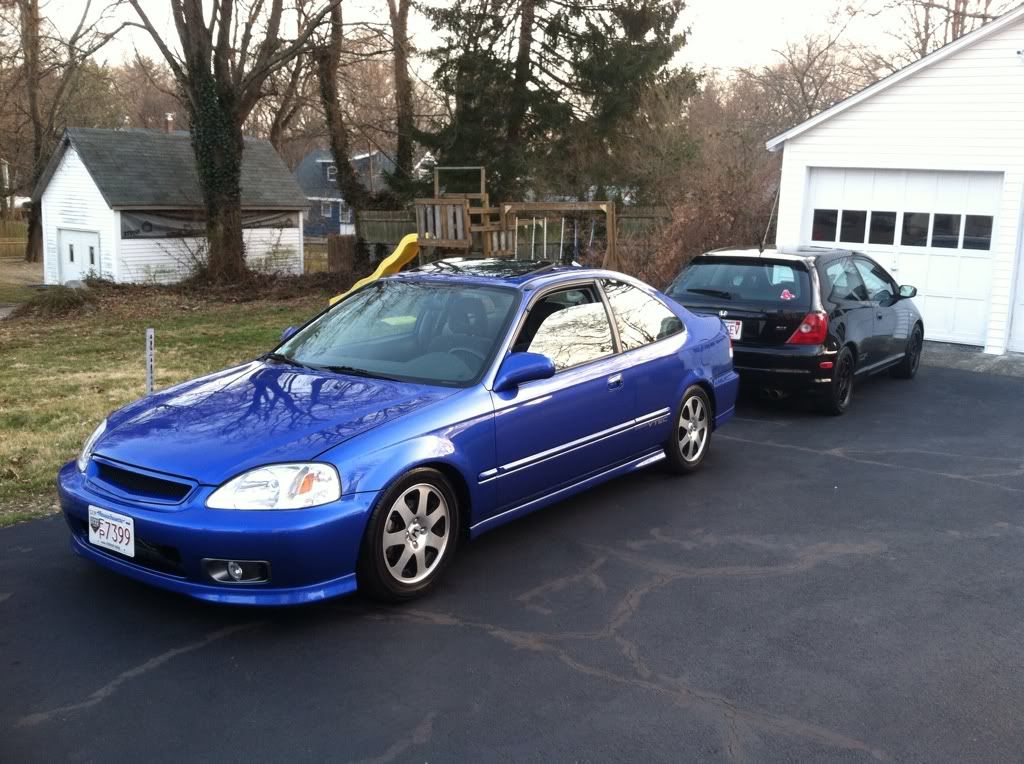 Underneath (yes I know the DC bling is pretty much pointless but I still like it and keep it b/c it was the first mod along with the rear upper DC bar I made so I kept it on). Also pictured are first gen Omni-Power LCAs: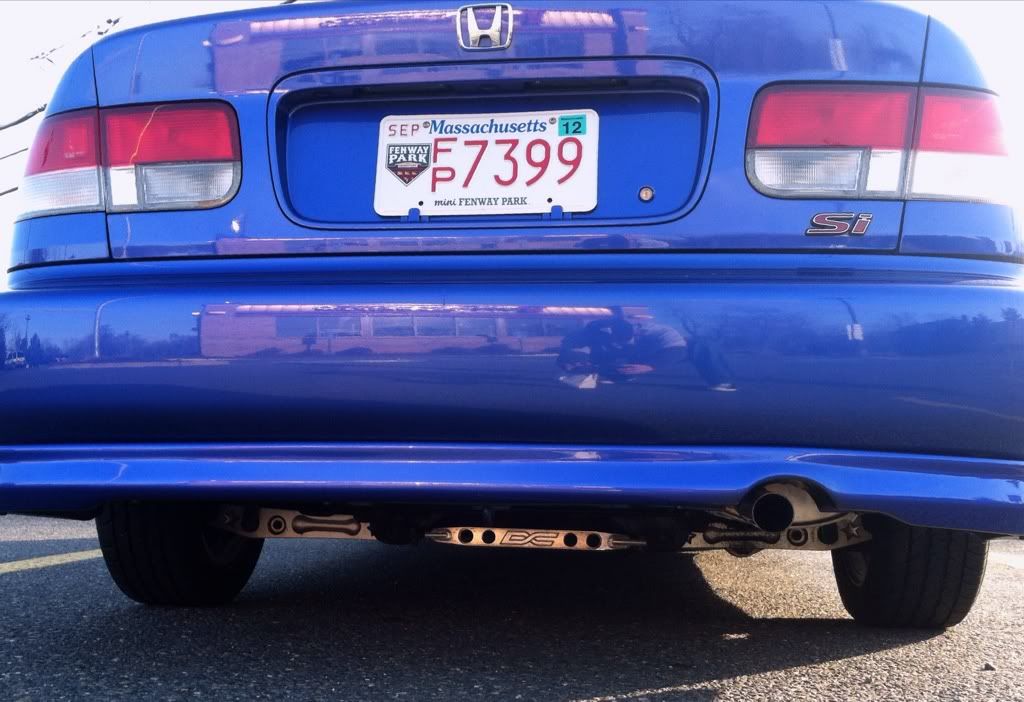 Bay of the EM1: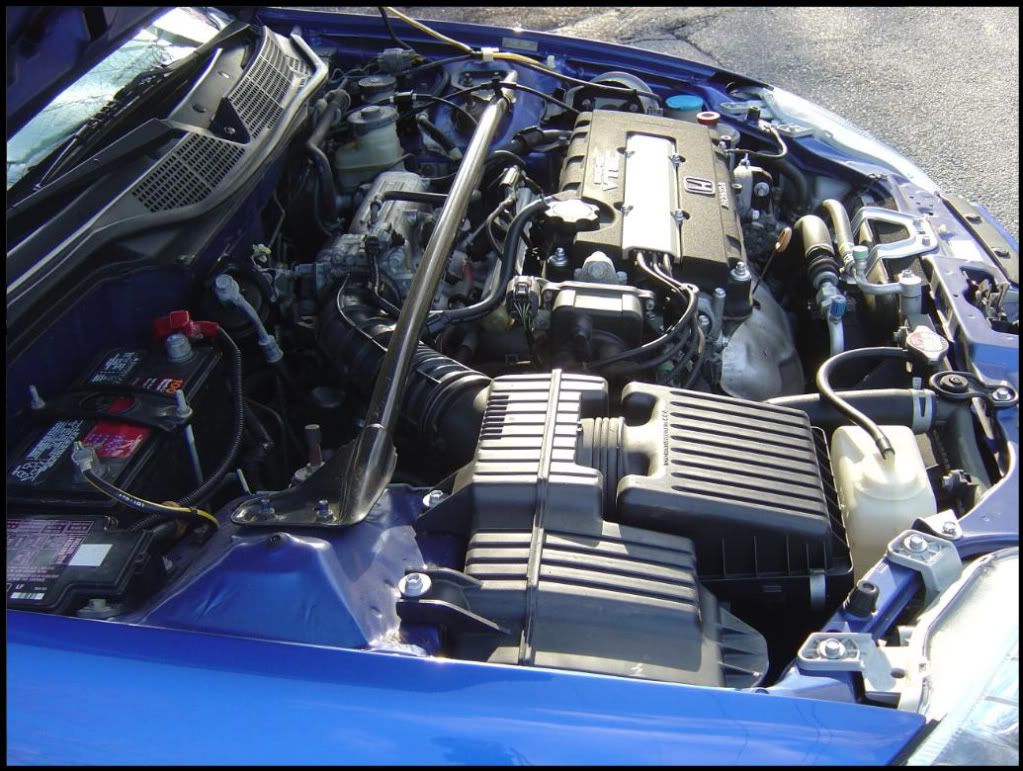 The EP3 I just bought from the original owner 2-weeks ago. It has 138k miles. Mugen Sport suspension. Progress thicker rear sway bar and subframe brace and it came with the Rota Subzeros with Yokohama S-Drives mounted on it as well as the OEM alloys with all-seasons for winter duty. All maint history and tons of recent maintenance reciepts. I'm very pleased so far and the car is super solid and the interior mint. I also got an alignment. Oil change. Fixed a few minor things like fasteners that were broken etc. I plan to buy an OEM lip kit and have it painted along with the bumpers b/c of minor scuffs (I'm just too anal I guess). I also started detailing the engine bay.
On the stockers: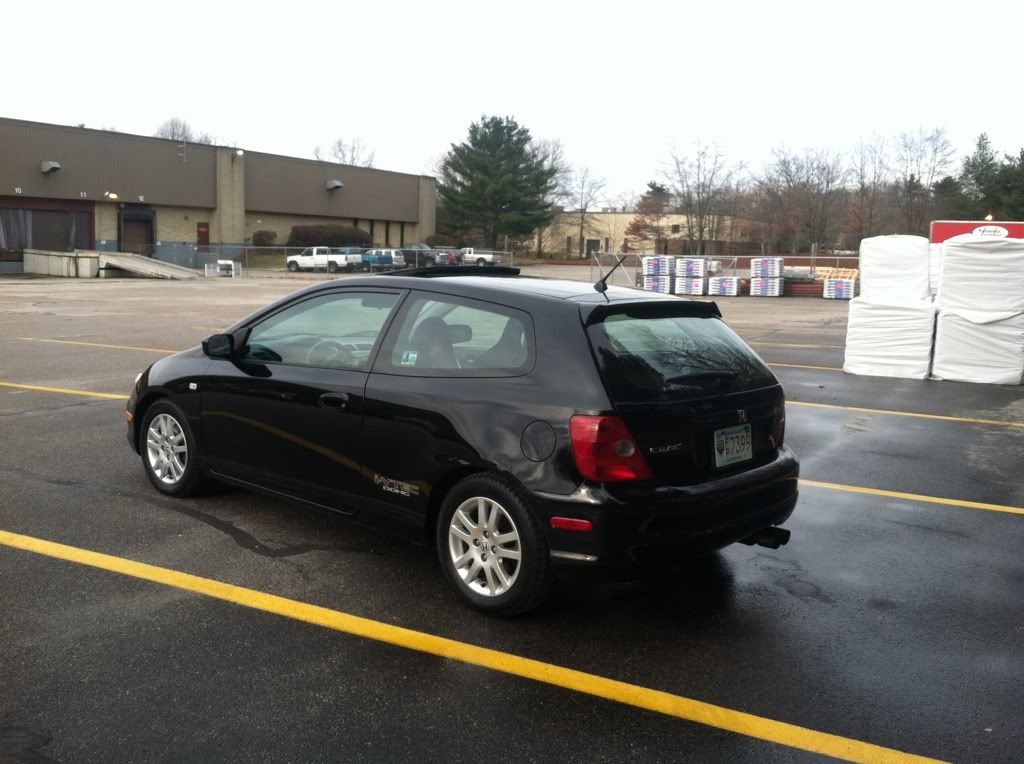 Cleaned up the bay a bit: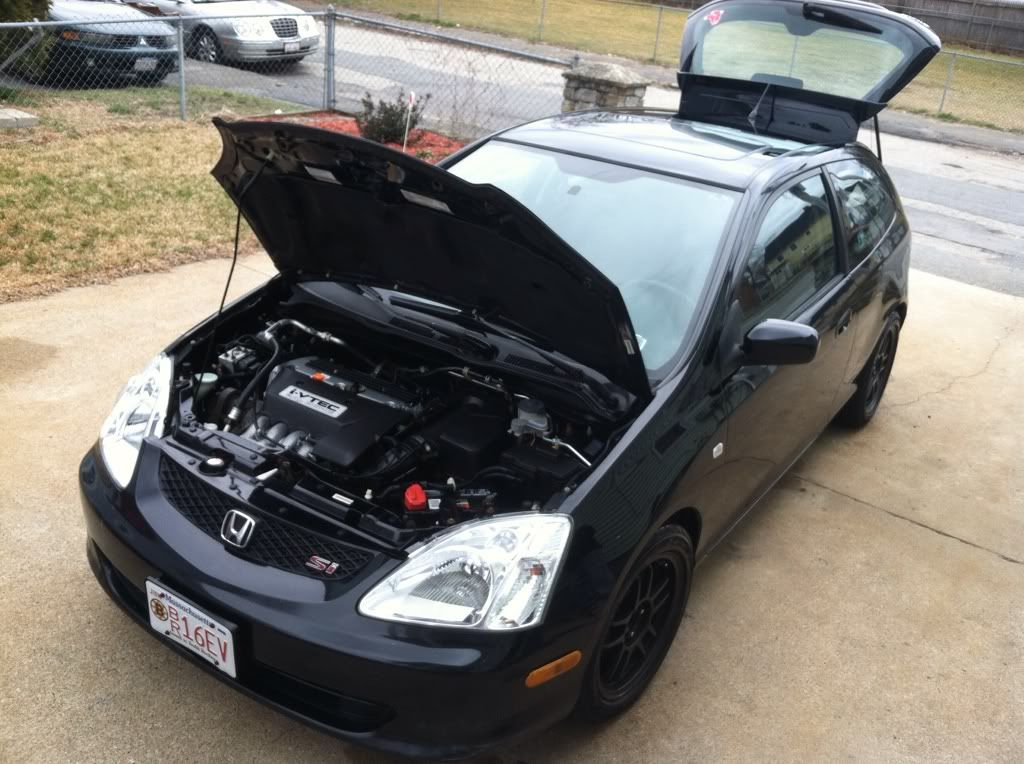 The reason I got her (less trips here than my old SUV):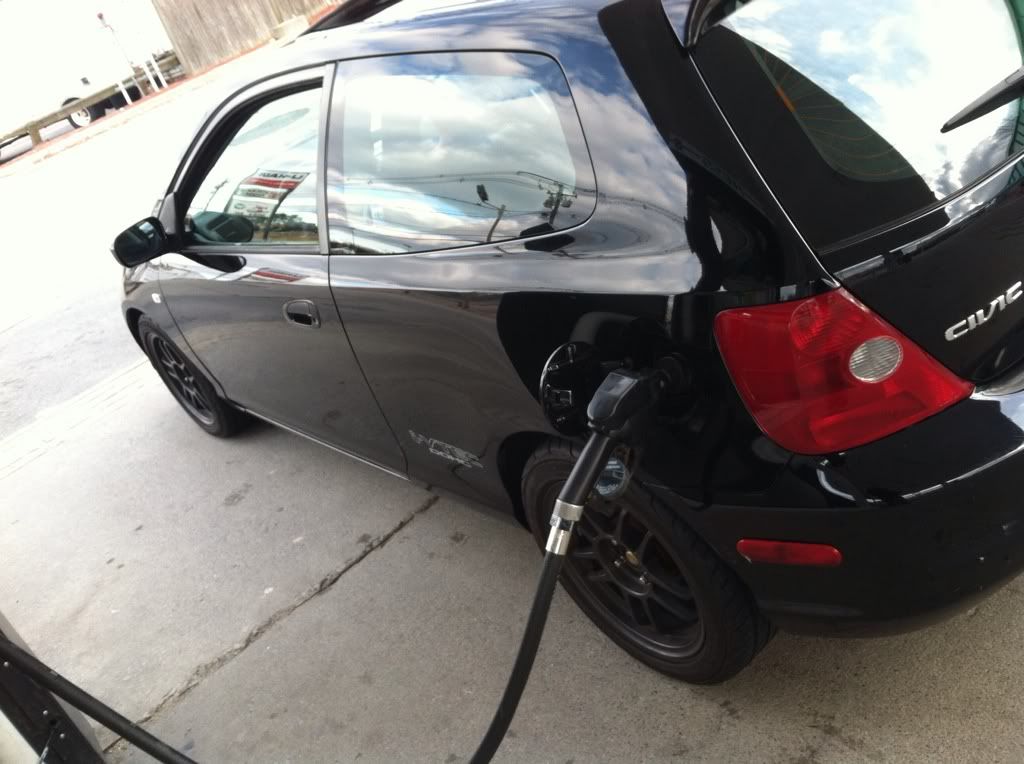 Mugen Suspenders: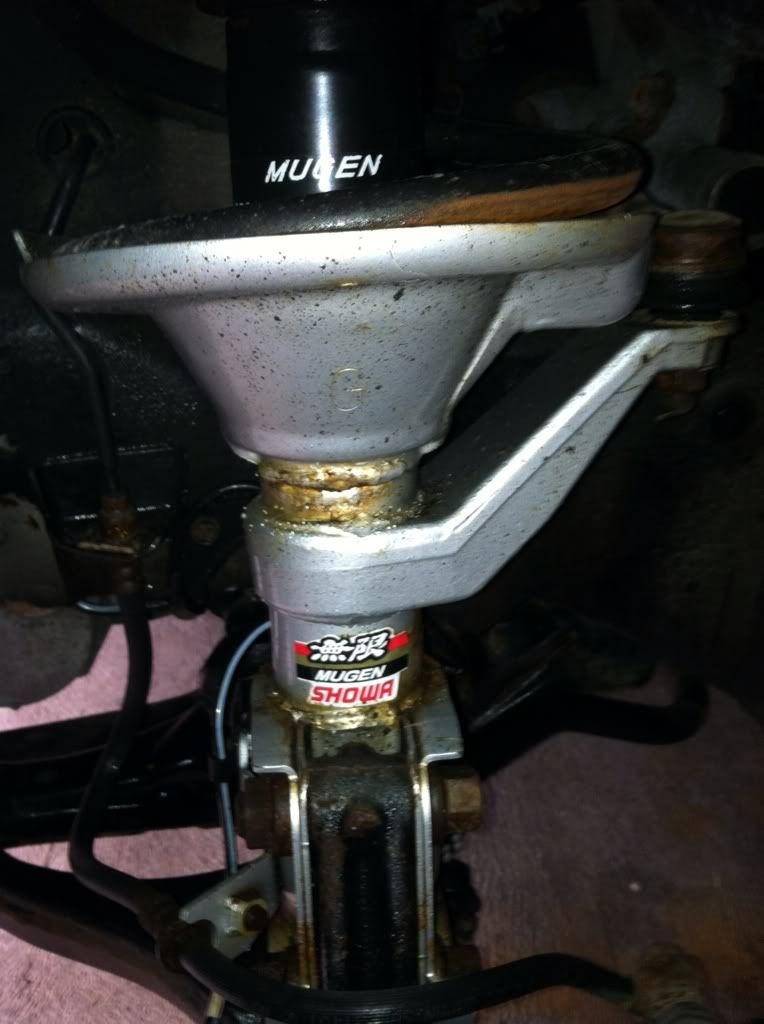 I'll try to post a few more pics as I didn't want to whore too many right away