I wanted to start a journal or log, to track anything I do to my car. Strictly for personal use, but also for anybody else who might be interested. This will be updated very slowly, but here it goes!
➟ Full mod list can be found
here
.
November 4, 2015
Finally bought the car of my dreams, a black 1999 Honda Civic Si. So far the only negative things I have found on this car is: the speedometer has been changed out, so the miles are not accurate; and I don't know much on the history of the car, other than the fact that the motor has been "worked on" and that it is originally from MI.
November 7, 2015
I've had this car now for 3 days, and I'm very anxious to start personalizing it. So, today I changed out the shifter nob from the standard leather to a $14 billet style from O'Reilly. I want to throw on a short shifter as well, but that will have to be done later. Next I found an "illest" sticker that I was going to use on one of my custom RC bodies, stuck it to the rear window where the brake lamp is. Finally, I named her "
The Black Dragon
."
(I also updated previous posts to reflect new name and links to/from my mod list)
November 9, 2015
I went out to look for a DIY car wash station today, no luck. Asked my neighbor when I got home, and so I'll be on the lookout again tomorrow. On a side note, the shift knob I installed wouldn't actually stay on due to a junky plastic thread system inside, so the original leather knob is back on. Maybe I can find something else to use as a thread adapter for the billet knob, as I really like how that one opens up on top. The leather one definitely looks better though.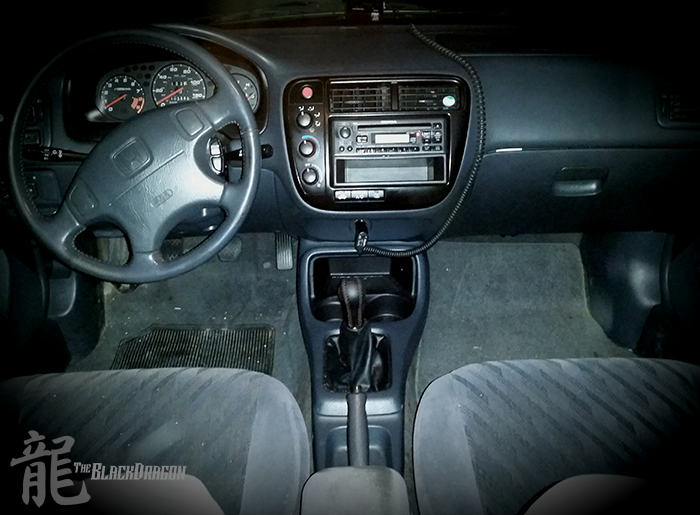 November 22, 2015
Okay a little update! First off all, I recently decided to move my license plate from my front bumper, to my front windshield. I've heard that this may cause me to get pulled over more often, but I'm going to risk it as I usually drive pretty safe and have no reason to be pulled over.
Secondly, lately I had noticed a sound coming from the front right that got louder as I got faster, and figured the wheel bearing on that side was going out. Also I'd been wanting a compression test done, so I took my car to my family mechanic. After changing the wheel bearings, the sound is gone. We also found out the sparkplugs were loose... dahell?
Here are the compression results:

Lastly, I recently bought on Amazon a hand made carbon fiber antenna block off delete plate. I've been wanting to remove the antenna cause it was stuck sticking out, and I hated the way it looked. To do this, I simply removed the large panel under the steering wheel. Then I found where the antenna cable had a connection in the middle before it gets to the radio. I unplugged it and duck-taped a string to it so I could fish the string up and through (just in case I decide to replace the antenna for any reason in the future). Then I taped the end of the string inside hoping that next time I look inside it will still be there! After replacing with the new weight reducing (
lol) carbon fiber antenna block off, I used a tiny bit of locktite on the screws that hold it down. Then I plugged the antenna back in and just pulled the antenna cable under the dash over the pedals and stuck the antenna under the middle console paneling. It's completely hidden and still gets great radio reception!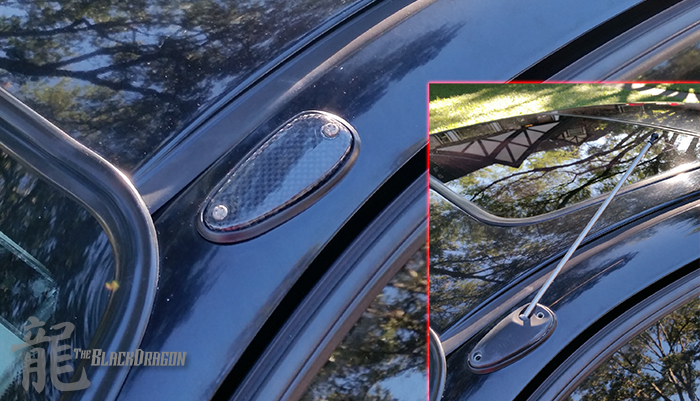 This last photo I just decided to include for no reason. Needs some cleaning under there!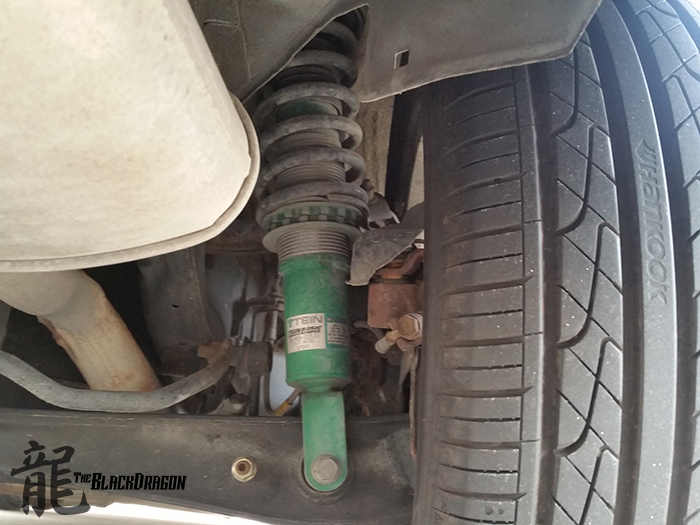 TO DO LIST: (
✔=done
)
►
Replace
Wheel hubs
front wheel bearings and studs (both sides had a busted stud) ✔
►
Lug nuts (
red
black
, all locking lugs) ✔
►Change back to OEM lugs! ✔ (May try to plastidip them black.)
►Replace brake pads with ceramic ones (some drilled and slotted rotors are also a possibility, might just machine current ones)
►Restore brake calipers and pain them black.
►Plastidip the OEM wheels gray.
►

Install

Skunk2 or ME

G

AN Racing header. Still deciding between

4-1

and

4-2-1


►Install 5zigen or A'PEXi exhaust.
►Install PW:JDM intake. (image link)
►Engine bay tuck (keeping AC, PS ..etc).


►

Install cams, valves, springs, retainers (still learning this)


►

I would like to find a chrome replacement for my intake manifold as well, similar to the Golden Eagle. (image link)


►

I would like the engine dressing to be

chrome

.




►

I would like wire cover to be

c

a

r

b

o

n

f

i

b

e

r

.
►
I would like to paint the engine bay candy apple red
►
I would like to paint the valve cover
white
.
►
I would also really like to find some

c

a

r

b

o

n

f

i

b

e

r

door panels!
►EVENTUALLY a turbo system, waaaay later.
Thanks for reading!
...more soon!
Last edited: