so, what started out as me wanting to get my front speakers to work......which they still don't......turned out to be a scare of wiring.....
please help indentify what plugs are these, where they go/what they are for.......thank you....
also.....if anyone has any insight as to why i can't get my front speakers to work would be greatly appriciated.....they are wired correctly behind the stereo but at the door there is nothing!!!....as in, there are four wires (which is weird to me) and no matter how i connect them to a speaker i get nothing!!!....i hate not having front speakers!!!
FIRST up
i know the blue box back there is for the keyless entry but i don't see a plug for it no where!!
i have no idea where the green plug goes or what it's for or the little plug???anyone??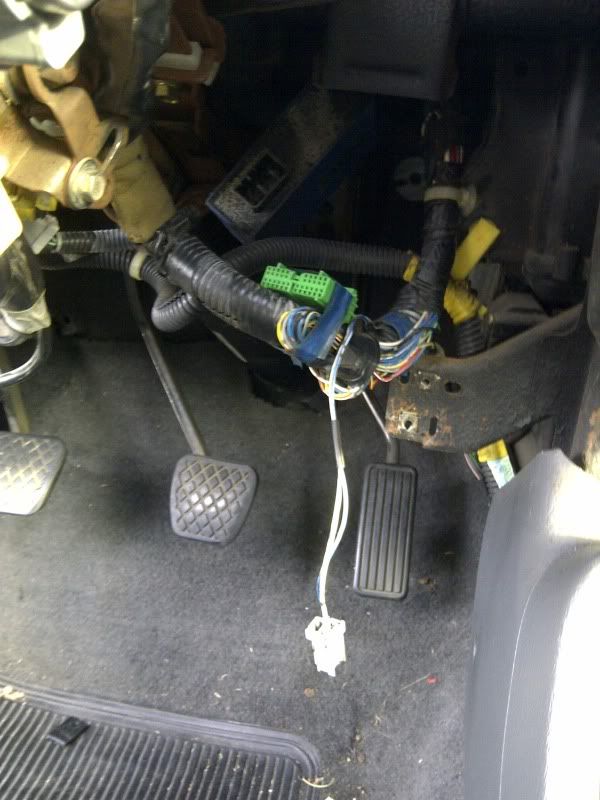 SECOND: i found this little yellow plugg??? (don't pay no mind to the s***-wad of wiring back there)
THIRD: i don't know what any of this goes too!???
FOURTH: no idea here either!!?!?!?!? Other than the brown plug geos to the harness for foggs if you have them right??(probably wrong).......why is that plug back there JUMPPED??