Hey there! i've been absent from the forums for the past year or so. thought i'd get back into it. ive been over on d-series.org, honda-tech etc...i'm new here though!
anyways, here's some pics of my cars...
This is my DD.
Bone stock 2004 Honda Civic SI
the day i bought her!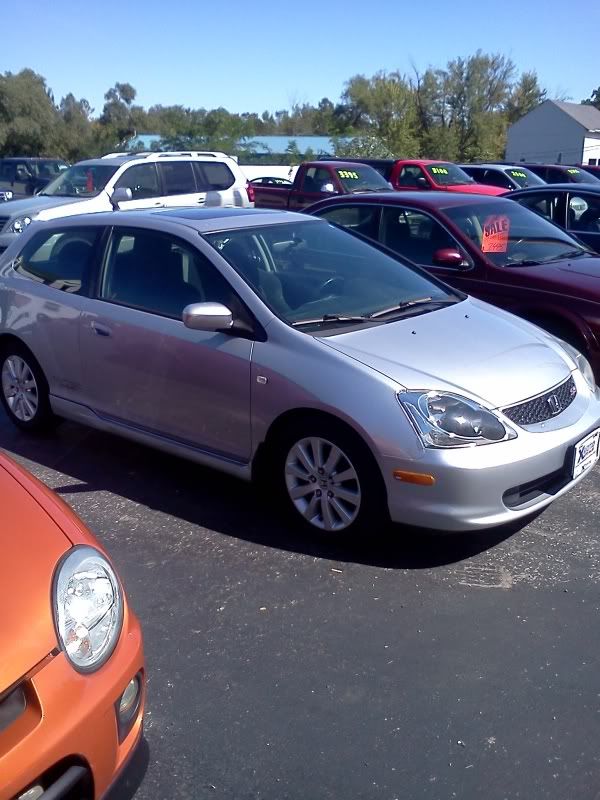 in my garage...
Now here's my fun car!
1996 Honda Civic DX
Here's the list of goodies...
Engine:
B18C1(stock)
intake, header, exhaust(fully custom) magnaflow high flow cat
GSR transmission(w/LSD)
act stage 2 clutch
Innovative motor mounts
AC (used delsol ac bracket)
Interior:
USDM EM1 gauge cluster
CTR climate control
EDM amber clock
GSR black leather seats(front & back)
GSR shift knob
Exterior:
16" Rota Slipstreams
Kuhmo KH11's
EDM headlights w/city lights
EDM tailights w/rear integrated foglight
Suspension:
KYB GR-2 shocks
Skunk2 lowering springs
ES Master bushing kit
Blox rear LCA's
GSR front & rear disc brakes
stainless brake lines
I think thats everything, but i could be forgeting something.
Here's what's waiting at the body shop as this car will be getting a fresh coat of paint this winter.
Granada black pearl i believe is the name of it.
JDM front fenders w/sidemarkers
CTR front lip
CTR rear lip
CTR rear wing
CTR thin side moldings
CTR front grill
power mirrors(non-power folding) not quite sure what there from.
Here's how she stands as of early summer.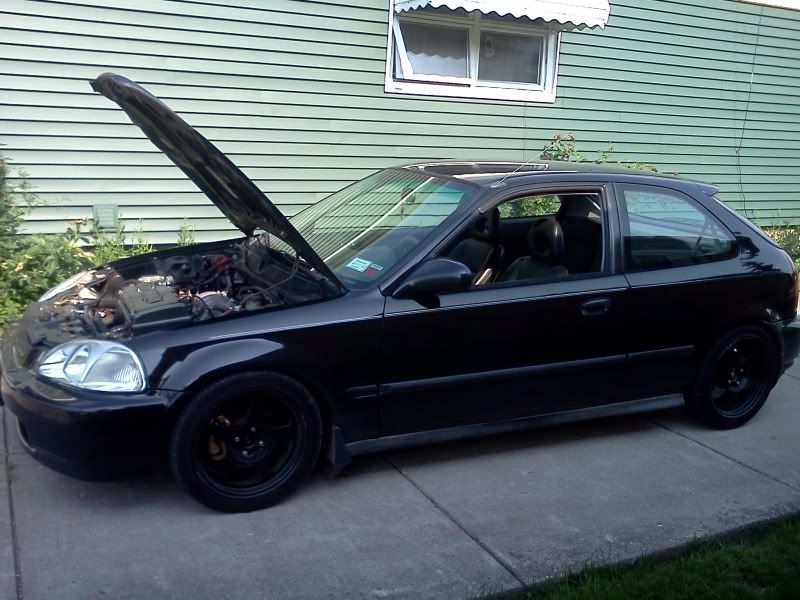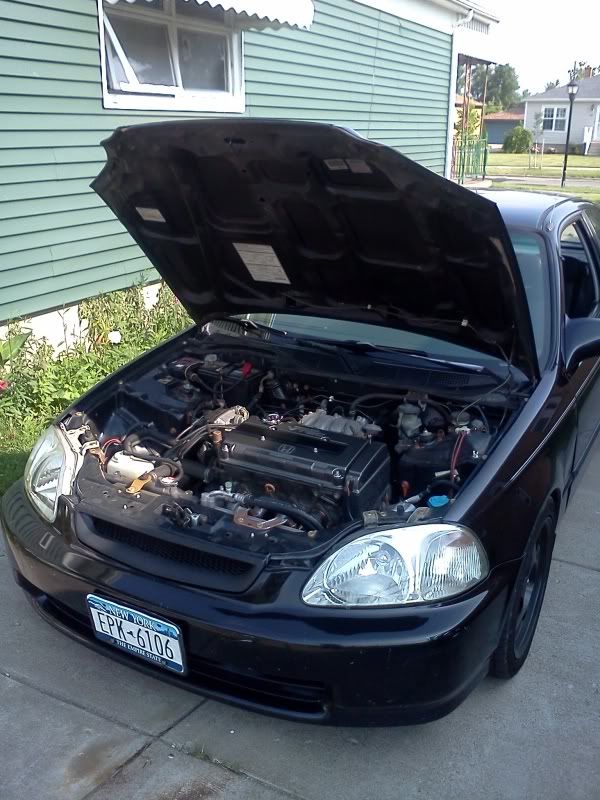 Thanks for looking!